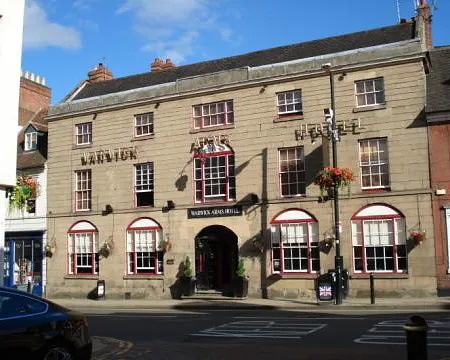 About the venue
The Warwick Arms Hotel is located in the heart of historic Warwick and just a 5 minute walk from Warwick Castle and a 15 minute walk from Warwick train station.
The traditional building has been fully refurbished to modern, high quality standards.
Our events are held in the Warwick Suite function room.
How to get there
Warwick Arms Hotel - Warwick
17 High Street, Warwick
CV34 4AT
See map at bottom of page
Upcoming events

The Great Italian Reds - Warwick

Join us as we travel through the very different and fabulous wine regions of Italy. We will taste some of the best Italian reds, like Amarone, Barolo, Chianti Classico plus others.

Cheese and Wine Pairing

Tonight we look at how different cheeses impact wine. With a wide selection of cheeses (and wines of course), we will discover which cheeses enhance which wines.

All I Want For Christmas Is Wine

Tonight we will give you some great ideas for wines to drink during the festive period. We will taste a range of premium wines matched with some cheese and nibbles. Relax, we'll give you all the secrets about how to pair food and wine...