Filter results
Weekend/day?
View options
Starts
Thu 01
Oct
- 2020 -
4 Week - Vuelta a España
La Vuelta a España - The Tour of Spain Join wine educator Jonny Tyson on a four-week deep dive into the world of Spanish wine. Learn about all the different regions, reading Spanish wine labels, the different grape varieties and most importantly, tasting wines that you won't see on the high street. We will taste the classics but will also venture deep into unfamiliar territory to get your taste-buds going! See what makes Spain one of the most exciting wine destinations in the world.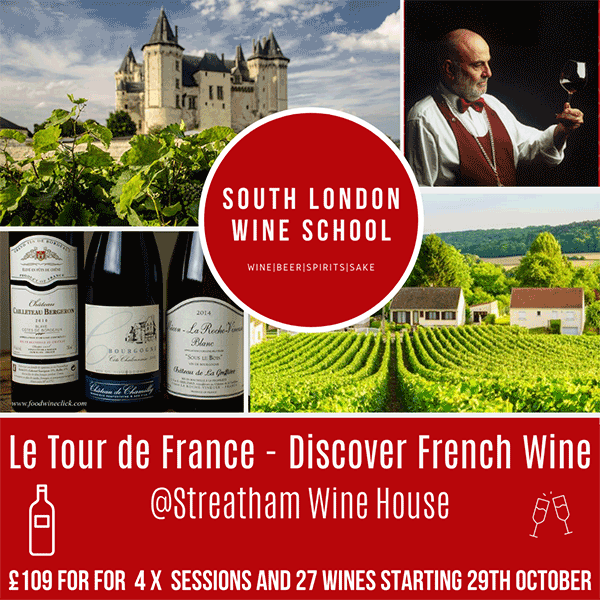 Starts
Thu 29
Oct
- 2020 -
4 Week - Tour de France
Join us as we discover the diversity of perhaps the most important wine country in the world, France. This is a course that really gets to grips with all the major wine regions of France dedicating a whole evening each to the top four areas.