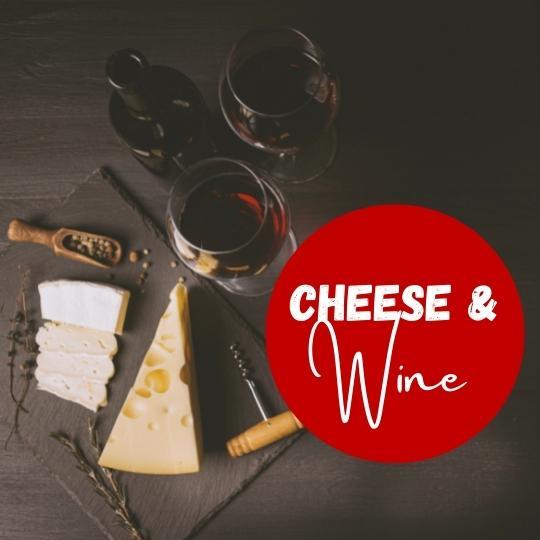 Event Description
Cheese and Wine Pairing Experience
Love Cheese? Love wine? Why not come along to our cheese and wine matching evening and learn more about the best cheese and wine pairings to enjoy at home. We will be exploring a range of delicious cheeses and matching them with some classic wines from around the globe. We will also talk about food and wine matching more generally, and you'll pick up some really good tips to take away and practice at home.
On the evening we will try 6 different cheese and wine combinations, and while they will vary slightly from one event to another they will include a range of the following:
Delice de Bourgogne (triple soft cheese) with a delicious Champagne
Crottin de Chavignol (goats cheese) with a fresh Sauvignon Blanc
Taleggio (soft wash-rind cow's cheese) with a complex Nebbiolo
Cashel Blue (Irish blue cheese) with a layered sweet wine
Aged Comte with an oaked powerful Chardonnay
Mature Cheddar with a classic Bordeaux/Bordeaux Style red
The PERFECT GIFT for the foodie in your life!
This experience costs just £45 on our cheese and wine matching evening. If you are treating a special someone in your life, we will send you a e-gift voucher or a physical voucher. Simply email the school if you would like it posted out.
Click on 'Add to Basket' to purchase
Local Wine Schools in the Press

'The best wine courses and classes in the UK'
Daily Telegraph

'Londons loveliest wine tasting classes'
Time Out Magazine