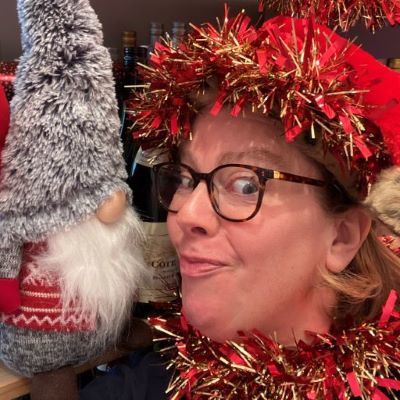 Event Description
Back in the days of yore, or Lockdown as I like to call it, Santa made a special appearance for Debbies Online Christmas Quiz.
Well guess what folks....... Santa Debbie Is Back!
This is an online Tasting and quiz event, so get your snugglies on, get your quiz head on and be amazed (or bewildered) by the force that is Santa Debbie.
You'll need the following in preparation for the night:-
A little Sparkle to start us off ( your choice)
Sancerre
Chateauneuf du Pape
Chaource/ Goats cheese/ Black Bomber/ Stichelton
Pom Bears/
HDMI Cable long enough from your settee to the TV
Pen and Paper
Sense of Humour
Your singing voice
A willingness not to be offended by bad langauage!
Tinsel
Christmas Jumpers
Crackers ( both for pulling and eating)
This tasting will be delivered via Zoom! The £5 booking is for access for one device with up to 4 people . (Please do not pass link on to others) When logging in please make sure your zoom name is the one you have booked with. If your names not down you're not coming in!
The link will be sent the day before the Event so check your junk if you havent received it!
Local Wine Schools in the Press

'The best wine courses and classes in the UK'
Daily Telegraph

'Londons loveliest wine tasting classes'
Time Out Magazine