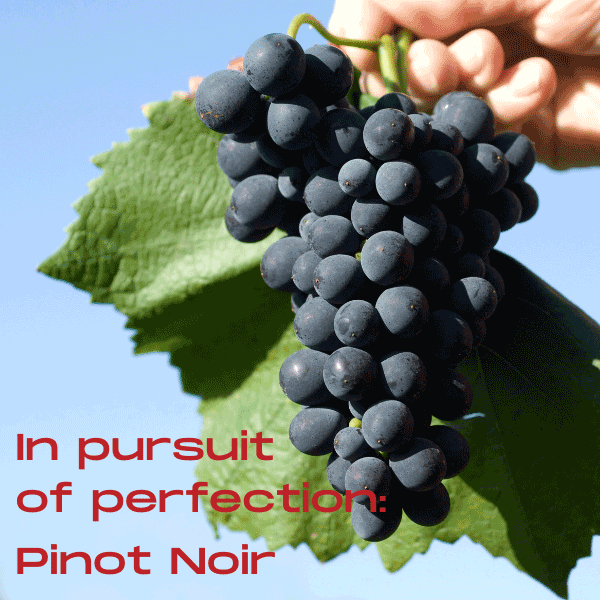 Event Description
Join us on an extraordinary journey in wine, as we unlock the secrets of the world's most enigmatic black grape variety, Pinot Noir. A grape that tantalizes and perplexes grape growers and winemakers alike, this captivating variety boasts enduring, timeless qualities that are revered around the world.
We will start this tasting as we mean to go on with a Blanc de Noirs Champagne, a sparkling wine that showcases the distinctive character that Pinot Noir brings to the world's finest Sparkling Wines.
Next, we pay homage to the hallowed birthplace of Pinot Noir, Burgundy in France. We'll unravel the story of Red Burgundy, a wine of unparalleled finesse and elegance. Discover why it remains the pinnacle of Pinot Noir, commanding the highest prices and stirring the passions of wine enthusiasts worldwide.
But the tale of Pinot Noir doesn't stop there. It criss-crosses continents, working its magic in diverse terroirs. From the windswept wilds of Patagonia in Argentina to the cool embrace of England's vineyards, we will guide you on a remarkable exploration of how Pinot Noir transforms itself through terroir. Brace yourself for an extraordinary showcase of world-class wines from renowned regions such as Central Otago in New Zealand and the enchanting Mosel Valley in Germany, where craftsmanship andquality rival even the grandeur of Red Burgundy.
All good wine deserves good nibbles so a light plate of charcuterie and cheese will be served during this evening tasting.
Please note that due to the limited availability of some of the wines places are strictly limited and will be allocated on a first come, first served basis.
Local Wine Schools in the Press

'The best wine courses and classes in the UK'
Daily Telegraph

'Londons loveliest wine tasting classes'
Time Out Magazine