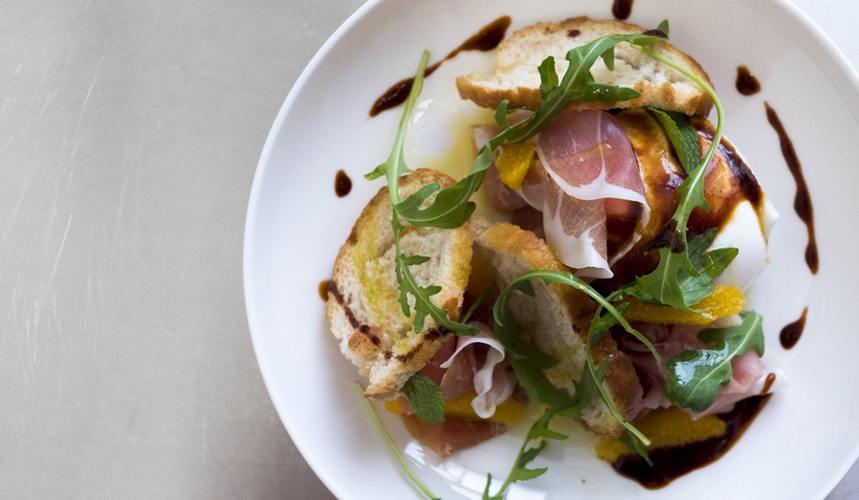 Event Description
Join us for a taste of 'La Dolce Vita' as we explore the food and wine of Northern Italy
"Cicchetti" (pronounced 'Chee-ket-ee') is Italy's answer to Tapas. They're small plates of tasty food traditionally served in 'Trattoria'. the bars and restaurants of Venice, washed down with an ombra, a glass of local wine. This Venetian tradition has now extended into other areas of northern Italy and as with all Italian cuisine the emphasis is upon the use of fresh ingredients, simply prepared, that sing with flavour.
Northern Italy has a rich and varied wine heritage and this themed evening pairs freshly prepared Cicchetti with a range of local northern Italian wines. During the evening we'll share the principles of food and wine pairing and explain what makes an amazing combination.
You will enjoy a selection of specially prepared hot and cold Cicchetti all served with a recommended wine pairing. A typical menu for the evening will include many of the following dishes:
Orange & rosemary marinated olives with an Aperol Spritz
Melon, prosciutto and fresh mint salad paired with a fruity Prosecco
Traditional Venetian crostini paired with a premium Pinot Grigio from Trentino
Arancini filled with spinach and parmesan paired with a white wine from Lugana
Baccala' Campognolo - white fish in a spicy olive & tomato sauce paired with a bright and fruity Dolcetto d'Alba
Wild boar ragu served on a fresh fennel salad paired with a rich Ripasso-style red wine
Fresh Panzanella salad paired with a Rose from Bardolino on the shores of Lake Garda
A dessert duo of creamy Tiramisu or Cannoli and a piquante Gorgonzola paired with a Recioto della Valpolicella
Perfect for foodies!
Allergy advice and dietary requirements
Please be aware this menu contains nuts.
Vegan, Vegetarian and gluten-free diets can be catered for with advance notice. Please e-mail us with any dietary requirements and details of allergies when booking on info@norfolkwineschool.com
Please be aware that this event starts promptly at 7pm. We recommend that you allow up to half an hour after the stated finish time before arranging transport home as occasionally service can run a little late.
Local Wine Schools in the Press

'The best wine courses and classes in the UK'
Daily Telegraph

'Londons loveliest wine tasting classes'
Time Out Magazine