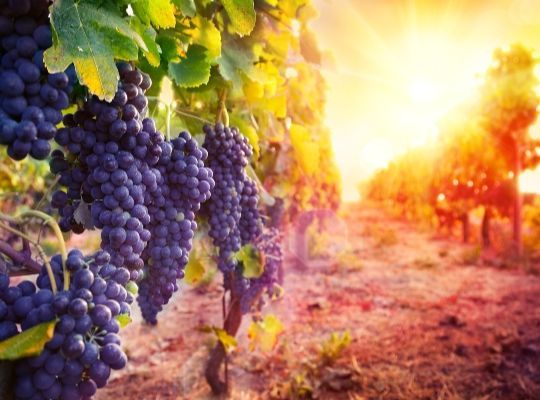 Course Description
This exciting 4 week course discovers the delights of New World wine producing countries including Australia, New Zealand, The USA, Chile, Argentina and South Africa. This course also covers dessert wine and sparkling wine. Come and join in the fun as we tour around these fantastic wine countries over four weeks.
Course Programme: (4 x Wednesday Evenings)
8th February - Amazing Australia; Join us as we experience a taste of modern-day boutique style Australian wine and explore the different regions of the original 'New World' including Rutherglen, famous for it's fortified dessert wine.
15th February - New Zealand; explore the pleasures of this clean, green pleasant land with us and learn why there's more to New Zealand than just Marlborough Sauvignon Blanc.
22nd February - A Taste of the America's; 1st stop the sunshine state of California followed by wines from Chile & Argentina, including a mini Malbec masterclass.
1st March - South Africa, & Sparkling Wine; Our course finalé. We'll explain why South African wine is just coming of age and then you'll taste your way through a range of Sparkling Wines, including Champagne.
Including...
Amazing Australia; sunshine in a glass
The Last; Bar Brasserie & Cellar
7:00pm
New Zealand; a world beyond Sauvignon Blanc
The Last; Bar Brasserie & Cellar
7:00pm
A taste of the Americas; California to the Beautiful South
The Last; Bar Brasserie & Cellar
7:00pm
South Africa and Sparkling wine
The Last; Bar Brasserie & Cellar
7:00pm