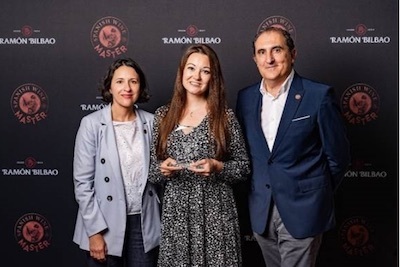 Event Description
Rioja is famed for sumptuous, full-bodied reds made from Tempranillo – but Rioja has another side to it that is seldom experienced in the UK. Let us travel through the three zones of Rioja to examine the traditional with the modern, the youthful with the aged, and the conventional with the unconventional as we encounter the diversity of magnificent Rioja. We will enjoy exceptional wines, including red and white, from producers who have pulled out all the stops.

The evening will be hosted by wine and communications professional, Kirsty Woodgate DipWSET. Kirsty holds the title of 'Ramón Bilbao UK Spanish Wine Master 2023', with a place in the 2024 international finals. Kirsty has a wealth of experience in wine – she works as a wine judge (including at the prestigious Rioja Masters), writes for various publications, and is currently creating her own wine in Rioja.
We'll be trying six wines – and there'll be some Manchego on the side to nibble in-between.
It's a great opportunity to see what it is that makes a great wine region great, and we look forward to sharing these treasures with you.
Local Wine Schools in the Press

'The best wine courses and classes in the UK'
Daily Telegraph

'Londons loveliest wine tasting classes'
Time Out Magazine