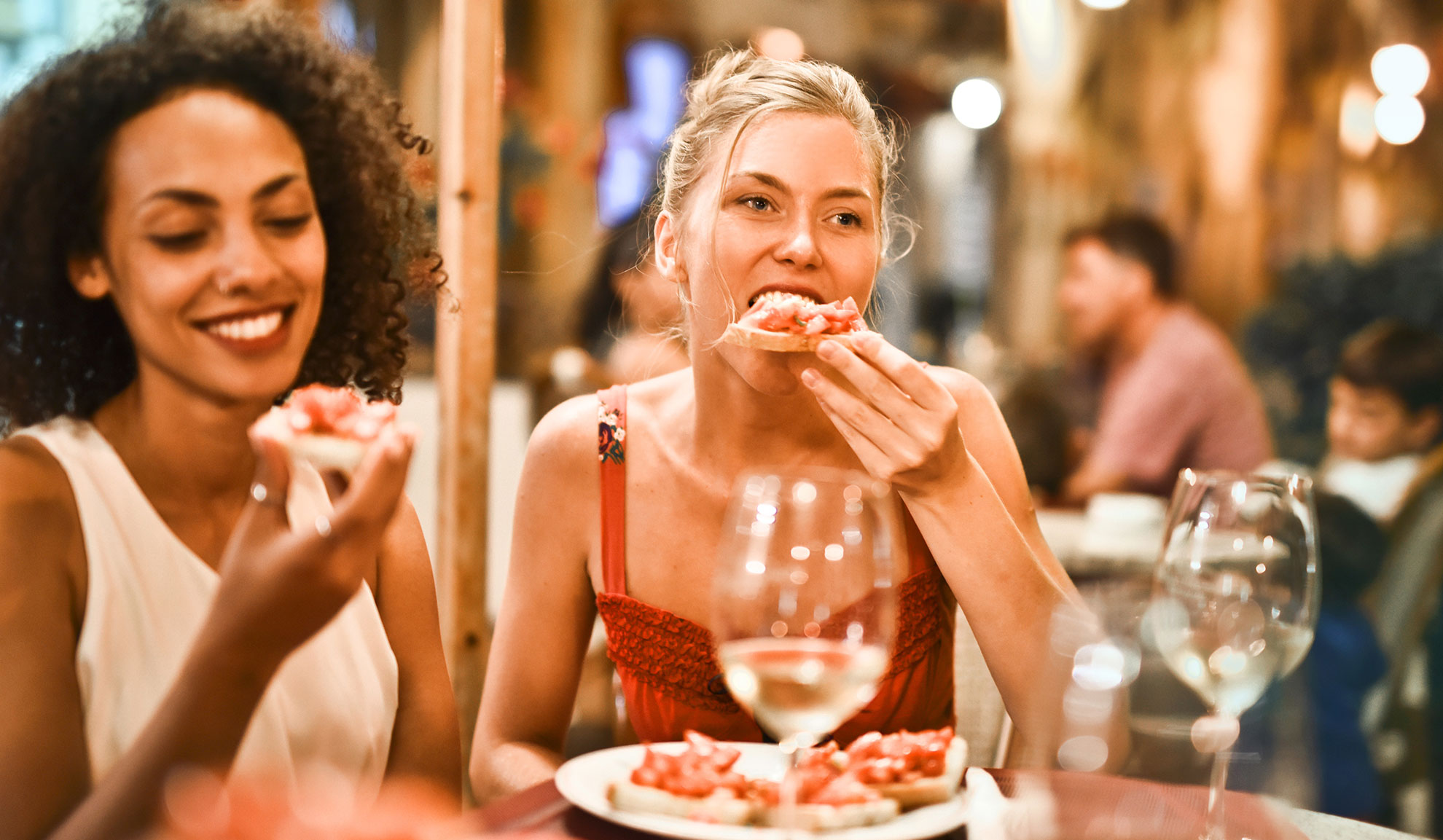 As seen on

Course Description
The concept of food and wine pairing is as old as the hills, but seems wreathed in mystery and confusion. On this series of four tastings, we'll learn the secrets behind the art, by exploring a different region's cuisine each week, and also get to grips with the classic wines of 3 of the 3 most important wine countries on the globe.
This course runs over 4 consecutive Friday evenings, 7-9pm

Week 1: Scottish Food and Wine
On this course we'll match up some of the delicacies from Scotland's world famous larder with some delicious wines from around the globe. We'll see how the complex flavours can complement each other, bringing out the flavours of both. We'll also talk about the basic princilpes behind food and wine pairing that we'll put to good use in the next sessions! Think Peat-smoked Salmon with Champagne, Highland Game Terrine with New Zealand Pinot Noir and Arbroath Smokie with Sauvignon Blanc.

Week 2: Italian Charcuterie and Wine
With over 1000 indigenous grape varieties to get to grips with, and enormous diversity of wine styles, Italy can be a confusing wine country to get to know! It's also the quintessential example of a region that makes wine specifically designed to go with food. These only make sense when paired with the delicious local specialities such as parma ham, mortadella and spicy njuda sausage. Watch these wines transform on your palate!

Week 3: Spanish Tapas and Wine
Exciting, vibrant and colourful, Spanish wines are so packed full of flavour and personality. We'll taste through 7 classic styles, from the ultra traditional Rioja Gran Reserva paired with Chorizo, through the modern crisp clean whites of albarino – a perfect foil for shellfish, and the incredibly versatile and food friendly dry sherries, paired up with olives and salted almonds.

Week 4: French Cheese and Wine
From Ossau-Iraty to Roquefort, creamy Camembert to nutty Comte, there is a huge diversity of delicious French cheeses that match perfectly to the local wines, arguably the best in the world. As well as tasting the delicious combinations, we'll learn all about the grape varieties and wine regions of France along the way. Combinations will include Chavignol goats cheese with Sancerre, Epoisses with Gewurztraminer and the delicious Roquefort and Sauternes.

Every evening is accompanied by full tasting notes of wines and foods tried - all sourced locally from top quality producers.
Including...
Scottish Food and Wine Pairing
Novotel Edinburgh Centre
7:00pm
Italian Charcuterie and Wine Pairing
Novotel Edinburgh Centre
7:00pm
Spanish Tapas and Wine Pairing
Novotel Edinburgh Centre
7:00pm
French Cheese and Wine Pairing
Novotel Edinburgh Centre
7:00pm