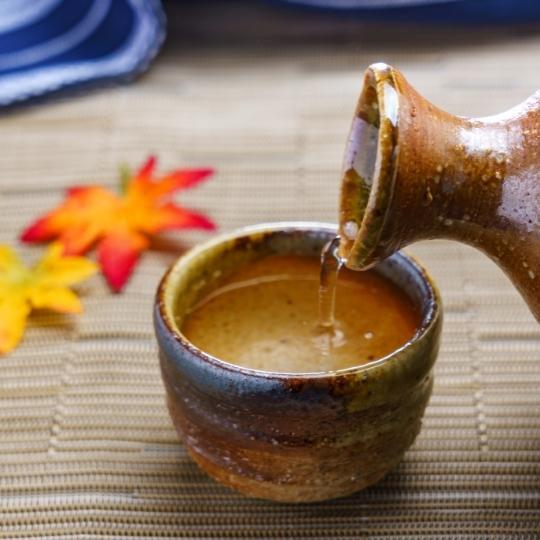 Event Description
Did you know the sake world has its own equivalent of Beaujolais Nouveau? Just as wine drinkers eagerly anticipate the third Thursday in November when the season's Beaujolais is finally released, sake drinkers are counting down the days till autumn when sake's most prized seasonal bottles hit the shelves.
These special, limited-release sakes are brewed in the depths of winter, left to develop through the spring and summer and finally released at their peak of deliciousness in the autumn - the only time of year they can be enjoyed. Only a handful of these special bottles make it to the UK each year, but our sake tutor Sarah has secured us some exclusive selections from overseas to let you experience the full range of hiyaoroshi and other seasonal fall sake styles. On the night you'll learn all about what makes these autumn sakes so unique, get an introduction to sake seasonality, and learn how to successfully pair them with food - and not just Japanese cuisine! Hiyaoroshi is a perfect match for a great Sunday roast and many other dishes with rich autumnal flavours.
This class will be great for everyone from sake novices to aficionados, and includes a tutored tasting of six autumn seasonal sake across a variety of styles accompanied by artisanal cheeses and nibbles.
Local Wine Schools in the Press

'The best wine courses and classes in the UK'
Daily Telegraph

'Londons loveliest wine tasting classes'
Time Out Magazine