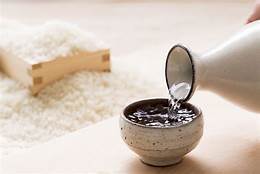 Event Description
Looking for something different to enhance your cheeseboard? Reach for sake instead of wine!
Join us at West London Wine School for an evening introduction to sake and cheese pairing and discover an incredibly delicious new world. Successfully matching sake with cheese is easier than with wine - they have lots in common, including umami (that delicious sensation of savouriness, a.k.a. the "fifth taste"), fermentation flavours (both cheese and sake are naturally fermented products) and tangy lactic acid (present in both sake and cheese).
We will share some simple tips and tricks to wow your guests and amaze their tastebuds, while introducing you to some classic styles as well as more unusual types of sake with lots of umami and lactic acid thanks to their historic artisanal production methods.
Our tutor Sarah teaches both our sake and cheese qualifications here at the school, and in this class she will give you a thorough introduction to both sake and cheese as well as how to best pair them up. You'll pick up lots of useful information to help you choose the perfect sake and cheese match, and find out which sake styles you enjoy most. We will also touch on serving sake warmed, and how this can be an especially dreamy combination with cheese.
This class also makes the perfect gift for the foodie in your life!
On the evening we will enjoy six Premium sake paired with six different artisanal cheeses across a wide range of styles from cheesemonger Hamish Johnston.
Local Wine Schools in the Press

'The best wine courses and classes in the UK'
Daily Telegraph

'Londons loveliest wine tasting classes'
Time Out Magazine