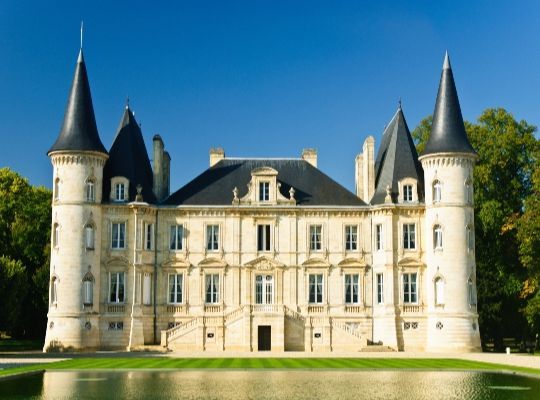 As seen on

Event Description
Welcome to the World of Wine tasting on Bordeaux and Southern France
Part One
Bordeaux is probably the World's most famous wine region - renowned for cult wines such as Chateau Margaux, & Mouton-Rothschild which can retail for £1000s a bottle. But there is much more to this warm, south-westerly part of France. It is here that the climate & soils are perfectly suited to Cabernet Sauvignon & Merlot, and deliciously vibrant & complex whites from Sauvignon Blanc & Semillon. If you thought that Bordeaux was just expensive red wines, this tasting will show you how much more than that it is; delicious food-friendly reds & whites to suit every budget.
Part Two
The second half of the evening explores the wines of Bergerac, the Lot, and the Languedoc, one of France's least known, but most interesting regions. Did you know, for example, that this is the spiritual home of Malbec? It was the spicy wines of Cahors that first put this grape on the map, and alongside it we'll taste some other criminally underrated wines such as Petit Manseng and Tannat, as well as the crisp and refreshing Cotes de Gascogne.
All tastings include: minimum of 7 wines sourced locally so you can find them easily if you like them, full tasting notes, tasting sheet and use of professional tastings glasses.
Local Wine Schools in the Press

'The best wine courses and classes in the UK'
Daily Telegraph

'Londons loveliest wine tasting classes'
Time Out Magazine