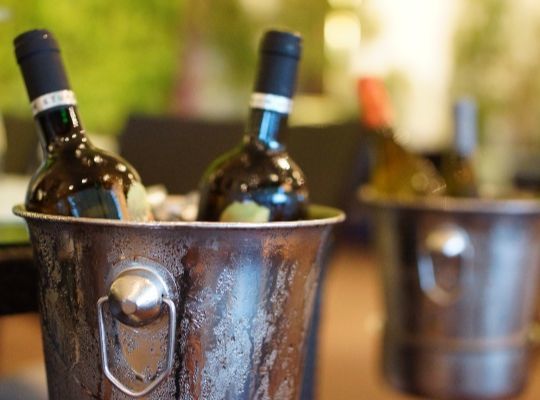 As seen on

Event Description
Join us for a two hour introduction to the world's most important white wine styles!
Do you prefer crisp, aromatic whites like the vibrant Sauvignon Blancs of New Zealand? Or are you more of a fan of smooth, buttery, oaky wines like the creamy Australian Chardonnay? On this evening we're going to explore the huge variety of styles and flavours you find in white wines by having a whistle-stop tour of the globe. Not only will we taste the classics, but we're also going to dig out some lesser known gems that you may never have tried before.
So if you're a white wine lover, know what you like but want to learn a bit more about it then this is the course for you! We'll broaden your horizons and perhaps change the way you think about white wines forever!
Also on this course we'll learn about use of oak, why it's there and the impact is has on flavours, find out which is better - cork or screwcap, plus bust a few common wine myths along the way.
This evening would make a great gift for the white wine lover in your life, and can be booked as a gift voucher.
Local Wine Schools in the Press

'The best wine courses and classes in the UK'
Daily Telegraph

'Londons loveliest wine tasting classes'
Time Out Magazine