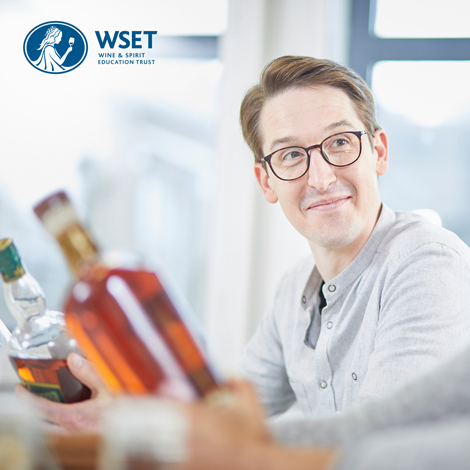 Our award-winning WSET training will give you the edge in the employment market.
Our WSET Spirits Qualifications can now be studied online with LIVE lessons taught on Zoom. Your course study pack will be delivered to you at home, study timetable and practice questions uploaded to a shared online folder, classes recorded and shared in case you can't make it or wish to watch the class again.
The live lessons allow you to communicate with each other and your tutor, with lots of opportunity to ask questions, join in tasting sessions- just like a real classroom.
If tat wasn't enough our educators are some of the most experienced and best around. We won a Crumbs Award in November 2018. The judges chose us because of our great testimonials and students winning international recognition. They praised us as "highly valuable to the industry" thanks to "real expertise".
Our nextwork of local wine school won Riedel's WSET Educator of the Year in 2015 and members of our network have gone on to wine and be nominated since.
Make yourself shine with a WSET qualification.
Local Wine Schools in the Press

'The best wine courses and classes in the UK'
Daily Telegraph

'Londons loveliest wine tasting classes'
Time Out Magazine