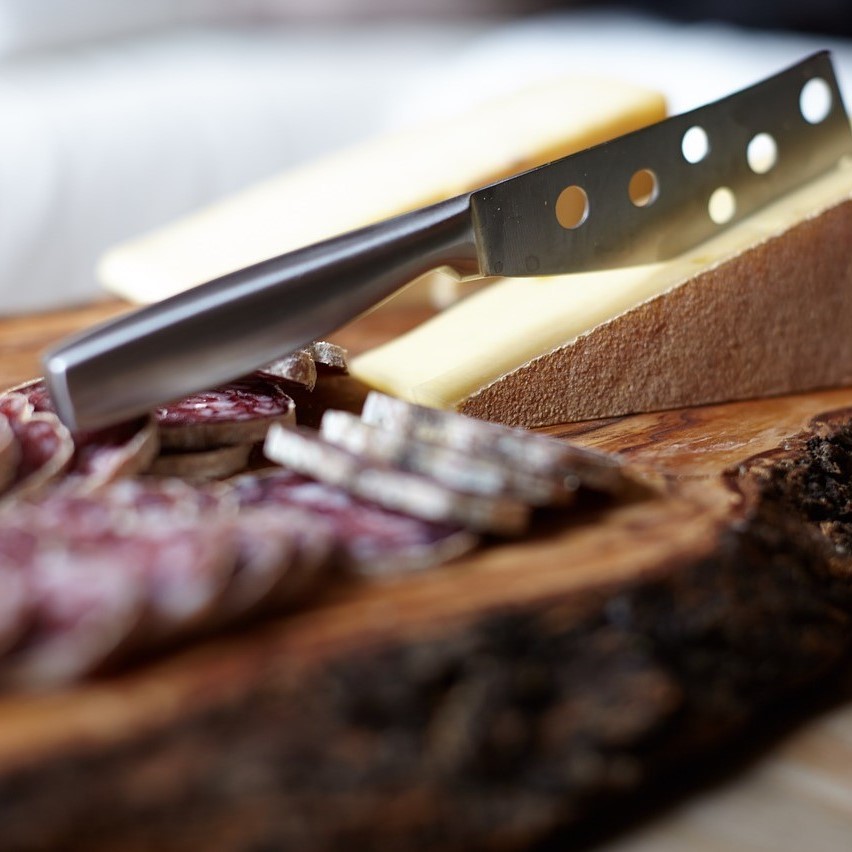 Event Description
Love charcuterie? Love cheese? Love wine? Why not come along to our charcuterie, cheese and wine matching evening and learn more about the best cheese and wine pairings to enjoy at home?
We shall be exploring a range of delicious meats and cheeses and matching them with some classic wines from around the globe. We shall also talk about food and wine matching more generally, and you'll pick up some really good tips to take away and practice at home.
On the evening we will try six different combinations, and while they will vary a bit from one event to another they will include at least some of the following:
Spanish chorizo with Rioja Reserva
Parma ham with Red Burgundy
Wild boar salami with Barolo
Rillettes with Chateauneuf du Pape
Chevre with Sancerre
Snowdonia Cheddar with White Burgundy
Last time we had Chevre with Sancerre, Vacherin Mont d'Or with Chardonnay, Ardennes pate to go with the Gigondas, Parma ham with Barolo, Quickes farmhouse mature to go with Cabernet, and Serrano and Chorizo to go with the Vina Ardanza. It was delicious.
This tasting would make the perfect gift for the food and wine lover in your life!
Local Wine Schools in the Press

'The best wine courses and classes in the UK'
Daily Telegraph

'Londons loveliest wine tasting classes'
Time Out Magazine