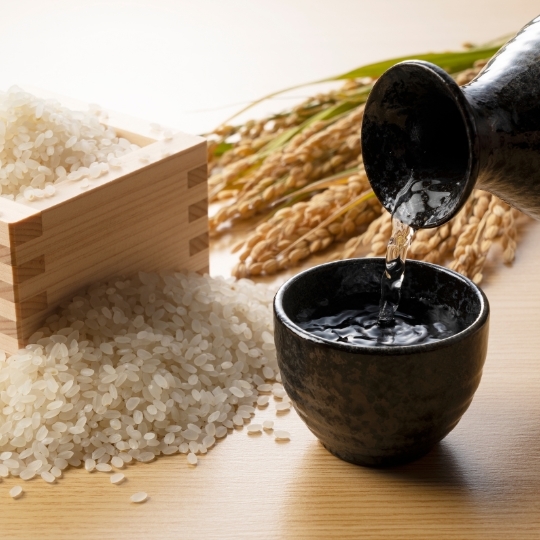 Course Description
Join us on a 3-week journey to explore the most famous sake rice varietals! While sake can be made from table rice, there are over 100 different Japanese rice varietals specially bred for sake production and used in the majority of premium sake on the market. Join us at West London Wine School to learn more about these famous sake rice varietals and the significant contributions they can make to a sake's aroma, flavour and structure.
These classes will provide a rare opportunity to taste a flight of sake made from a single rice varietal, allowing you to really appreciate the similarities and differences and pick out your favourites along the way. Will it be Yamada Nishiki, the "king of sake rice"? The first heirloom rice varietal and cult favourite beloved by sake fans worldwide, Omachi? Or perhaps a more subtle, elegant varietal like Gohyakumangoku will become your preferred go-to.
If you already enjoy exploring different grape varieties (Cabernet Sauvignon versus Pinot Noir, Chardonnay versus Sauvignon Blanc)
and wine styles, these classes will be a perfect gateway into the fascinating world of sake!
This course is suitable for all levels, from sake newcomers to those who are currently studying or have already completed WSET or other sake credential courses and want to hone their tasting skills and go in-depth into each of these fascinating varietals.
During each evening you will taste six premium sake featuring the theme rice varietal across a range of styles, accompanied by fine cheeses and nibbles. Tasting sheets with production notes and a Powerpoint presentation covering each varietal's history, growing characteristics, flavour profile, famous production regions (and more!) will be provided.
You can join us for the entire series for additional savings or sign up
for individual sessions that fit with your schedule.
Including...
Sake Rice Varietals: Omachi - The Cult Favourite Heirloom Sake Rice
The Wine Cellars, Fulham, SW6 2SG
7:00pm
Sake Rice Varietals: Yamada Nishiki - The King of Sake Rice
The Wine Cellars, Fulham, SW6 2SG
7:00pm
Sake Rice Varietals: Gohyakumangoku - The Elegant "Champion of the East"
The Wine Cellars, Fulham, SW6 2SG
7:00pm