Do you always choose the same wine? Would you like to try a different bottle but don't know where to start?
Our Evening Introduction to Wine Tasting offers a great taste of what we do. You'll learn what wines you like and why and how to find other wines you'll enjoy.
They also make a great gift for anybody new to wine and can be purchased as a gift voucher.

Gift Voucher for ONE or Gift Voucher for TWO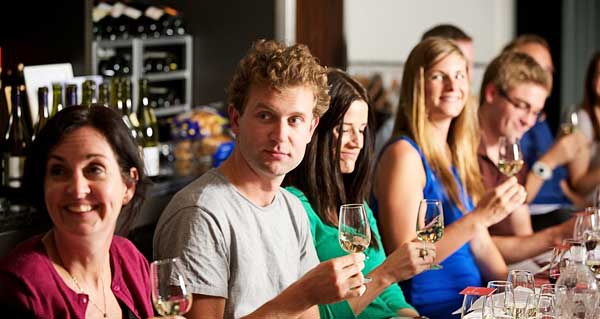 Introduction to Wine Tasting
The start of your wine tasting journey! Spend a couple of hours in the company of one of our qualified tutors practicing how to swirl, sniff and slurp your way around a glass of wine: learn to taste both whites and reds like a pro!
£30.00
Gift options available
Sorry, Sold Out
More Info
Local Wine Schools in the Press

'The best wine courses and classes in the UK'
Daily Telegraph

'Londons loveliest wine tasting classes'
Time Out Magazine