Wine Tasting & Wine Courses in Sussex
Sussex Wine School
Looking for an inspiring, fun wine tasting in Brighton? You've come to the right place.
Sussex Local Wine School has been running wine tastings and wine courses in central Brighton since 2012. We'll help you experience new wines and wine styles and build your confidence with wine through tasting. You'll meet like minded people at our wine events as you discover and explore the world of wine - grapes, regions, producers, food pairing and wine tips. There's something for everyone from beginners to experts.
Sussex Wine School is also the leading provider of WSET courses in Sussex and an approved provider of Wine Scholar Guild courses and Capstone California courses. We are proud to partner with the Drinks Trust via their DEVELOP programme, to support those on a low income to join our flagship WSET courses.
We partner with other Sussex based businesses and people to deliver our tastings and courses and pledge to give 1% of our profits every year to charities working to improve the natural environment in Sussex.
Want to know where to start? Take this short quiz to test your wine level.
LOOKING FOR A GREAT GIFT EXPERIENCE? BUY A GIFT VOUCHER HERE. GIFT VOUCHERS ARE VALID FOR 2 YEARS.
Not sure where to start?
Do you always choose the same wine? Would you like to discover new wines but don't know where to start? Build your wine confidence at one of our wine events in Brighton.
Christmas Gift Shop
Fed up with gifting more 'stuff'? Gift a wine experiene this Christmas. All our of tastings, courses and themed food & wine evenings make great gifts and are guaranteed to raise a smile on the recipients face. It's not too late to join us for some wine school festive cheer at one of our festive events.
Want to get wine qualified?
WSET (Wine and Spirit Education Trust) courses are globally recognised as the international standard in wine and spirit education. Study with us in the classroom or online.
WSG (Wine Scholar Guild) courses offer a deep dive into the wines and regions of Spain, France and Italy.
Capstone California Wine courses help you learn more about the wines, history, producers and regions of California from novice to expert (no previous knowledge of Californian wine needed).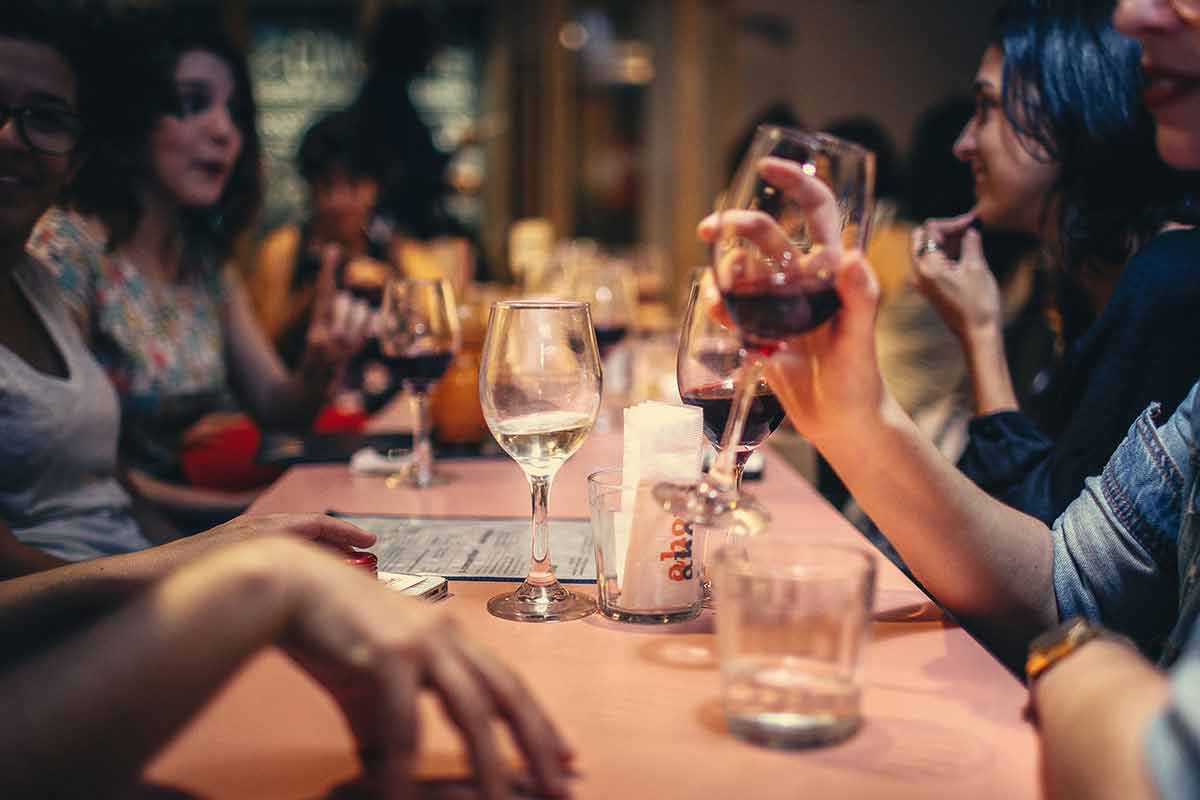 At Sussex Local Wine School we really love wine and we have been helping people learn about wine in Brighton since 2012.
We don't sell wine so we buy wine for our tastings and courses from local, regional and national wine companies.