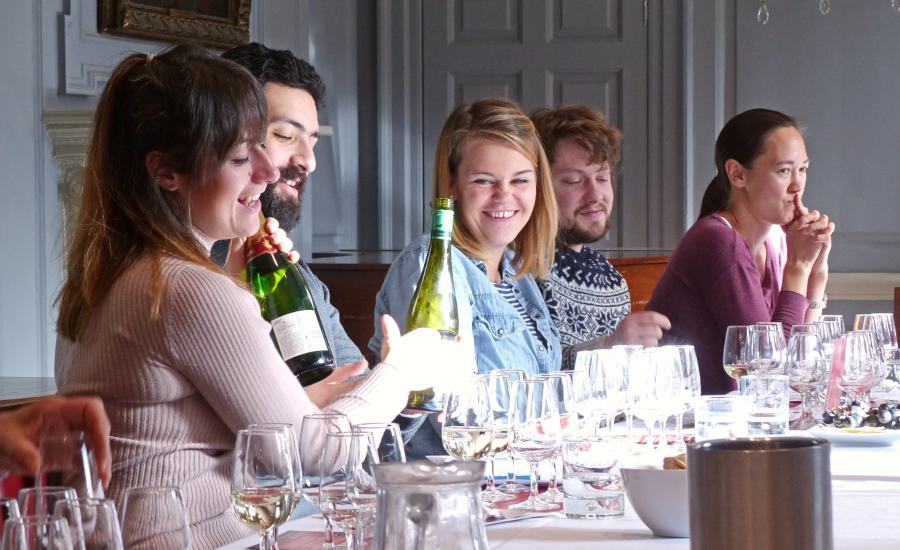 Join us for a fun wine tasting day (11am to 4pm) including a delicious two course lunch. These days are a real treat and a chance to spoil yourself and a loved one, family member or friend.
What you'll learn over the day on all of our Saturday wine courses:
How grapes grow and how wine is made
Recognising elements such as acidity, sweetness, tannin, body and oak
Understanding grape varieties
The effect of climate on the flavours in your glass
Understanding how winemaking affects flavours in your glass
Food and wine pairing
How to objectively assess the quality of a wine
There is plenty of time to enjoy the wines and ask your tutor all of those wine questions you have been wanting to know the answer to.
Our Saturday Wine Courses take place at Hotel du Vin in central Brighton. We offer a range of themes throughout the year so you can come back again another time if you enjoyed your day. They are relaxed and informal experiences suitable for anybody from beginners to enthusiasts.
An open dated gift voucher makes a great gift idea:
Saturday Wine Course Gift Voucher for ONE (£110)

'The best wine courses and classes in the UK'
Daily Telegraph

'Londons loveliest wine tasting classes'
Time Out Magazine

Best Wine Courses - "5 Wine Schools I rate"
Delicious Magazine