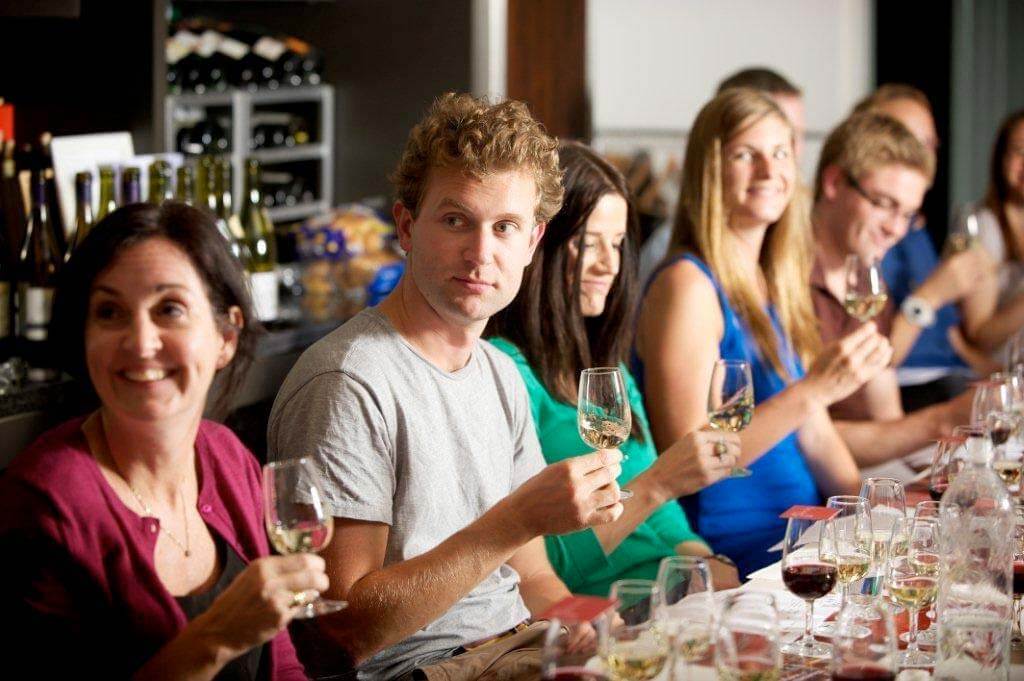 Course Description
Get to grips with the fascinating world of wine on this 4 week introductory course. Run over 4 consecutive Thursdays, this is designed for people who enjoy wine and want to learn more about it, in a fun, friendly and relaxed setting with no previous wine tasting experience necessary!
At the end of the course you will :
Be able to taste wine like a professional
Taste at least 24 fantastic wines
Have learned how to assess the quality of a wine
Be able to tell if a wine is faulty
Understand the world's most important red and white wines
Understand wine labels and how to spot a good wine in the shops
Plus lots more!
Course Breakdown:
Week 1 – Introduction to Wine Tasting
This first session will cover the basics: how wine is made and where in the world it comes from, how to taste wine and assess it like a true professional, tasting 6 of the most important wines in the world and improving your senses with our 'Nez du Vin' aroma kit.
Week 2 – Weird and Wonderful White wines of the world
This evening we'll move on to talk about white wines and taste at least 6 delicious examples along the way - but with examples you may not have come across before! We'll talk a bit about the grape varieties and what they taste like as well as the wine regions that they come from, consider their potential for food and wine matching and further hone your wine tasting skills. We'll also cover things like use of oak, find out which is better - cork or screw cap, and bust a few wine myths too.
Week 3 – Red wines of the world
Here we'll explore the huge variety of red wine styles to be found. From light and fruity Pinot Noir to the smoky, spicy Rioja; the elegant Cabernet Sauvignon to the behemoth that is Australian Shiraz! As well as trying at least 5 more fantastic wines, we'll also talk about tannin and why some wines get better with age, as well as some other useful tips like why/when you should decant wine and what temperature to serve it at.
Week 4 – Fizz, Sweet and Fortified
The last session is all about Sparkling wine, dessert wines and fortified wines. Learn about why Champagne costs a lot more than Prosecco, what makes a wine fortifed, and how some of the great dessert wines of the world are made and what we should drink with them!
So join us on this 4 week course and change the way you think about wine forever! You'll try some amazing wines, meet some great new people with a shared interest and have a fantastic time along the way.
Comprehensive tasting sheets, course notes and use of professional ISO wine tasting glasses are included.
This course is available to buy as a gift for the wine lover in your life.
WHAT IF I HAVE TO MISS ANY EVENINGS?

Not a problem. You may either send a substitute, or pick up the missed session on a subsequent Beginners Course, or obtain a voucher valid for other South London Wine School courses and tastings.
Including...
Introduction to Wine Week 1 - Introduction to Wine Tasting
Streatham Wine House
7:00pm
Introduction to Wine - Week 2 - Weird and Wonderful White Wines
Streatham Wine House
7:00pm
Introduction to Wine - Week 3 - Red Wines of the world
Streatham Wine House
7:00pm
Introduction to Wine - Week 4 - Sparkling, Sweet & Fortified Wines
Streatham Wine House
7:00pm