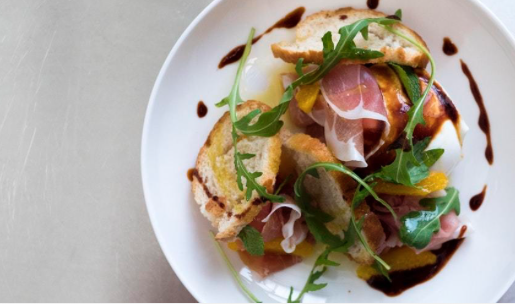 Event Description
Join us for a taste of 'La Dolce Vita' as we explore the food and wine of Northern Italy
"Cicchetti" (pronounced 'Chee-ket-ee') is Italy's answer to Tapas. They're small plates of tasty food traditionally served in 'Trattoria'. the bars and restaurants of Venice, washed down with an ombra, a glass of local wine. This Venetian tradition has now extended into other areas of Italy and as with all Italian cuisine the emphasis is upon the use of fresh ingredients, simply prepared, that sing with flavour.
Italy has a rich and varied wine heritage and this themed evening pairs freshly prepared Cicchetti with a range of Italian wines. During the evening we'll share the principles of food and wine pairing and explain what makes an amazing combination.
You will enjoy a selection of specially prepared Cicchetti all served with a recommended wine pairing.
Perfect for foodies!
Allergy advice
Please note that this menu may contain nuts. Please advise of any allergies or special dietary requests at the time of booking.
Local Wine Schools in the Press

'The best wine courses and classes in the UK'
Daily Telegraph

'Londons loveliest wine tasting classes'
Time Out Magazine