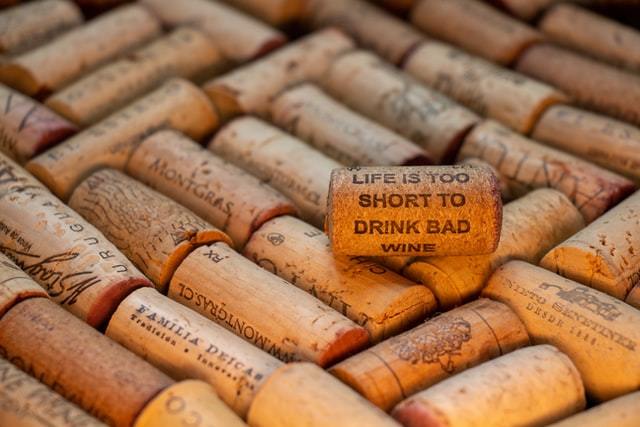 Course Description
You do not need any previous experience, and the emphasis is on learning by tasting different varieties of wine. It is also a great way to meet new friends who share your love of wine.
You will soon learn which wines you like and where to buy them...
Over 50 wines will be tasted
Discover where to obtain today's best value for money wines
Wine & Food Matching advice
Storing & Serving wine advice
Taste the worlds major Grape Varieties – Shiraz, Cabernet, Merlot, Pinot Noir,
Sangiovese, Tempranillo, Sauvignon Blanc, Chardonnay, Riesling, Semillon,
Viognier, Pinot Grigio, Chenin Blanc, & many others
This course is suitable for everyone. It's friendly and informal and you'll meet new friends. (We've even had a couple marry after meeting on one on our 8 week courses - Can't promise anything though!)
ONLY £235 for all this...
8 evenings tasting over 50 wines.
Set of Grape Profiles featuring the world's top grapes
Set of wine maps for all the top countries and regions
Free personal advice from an Essex Wine School expert on which wines to buy - from the moment you join up. Remember we don't sell wine, so we can provide truly independent advice.
Free PDF copy of the presentations for each 8 week session
Special promotions just for 8-weekers. Be part of this exclusive club.
Including...
Cabernet Sauvignon, Merlot and Semillon - Chelmsford
The Two Brewers, Chelmsford
7:00pm
Pinot Noir and Chardonnay - Chelmsford
The Two Brewers, Chelmsford
7:00pm
Sauvignon Blanc, Chenin Blanc and Riesling - Chelmsford
The Two Brewers, Chelmsford
7:00pm
Syrah, Grenache and Southern Rhone whites - Chelmsford
The Two Brewers, Chelmsford
7:00pm
Cicchetti and Wine Evening - Chelmsford
The Two Brewers, Chelmsford
7:00pm
Alpine Italy - Chelmsford
The Two Brewers, Chelmsford
7:00pm
Central Italian Wines - Chelmsford
The Two Brewers, Chelmsford
7:00pm
Wines of Southern Italy - Chelmsford
The Two Brewers, Chelmsford
7:00pm