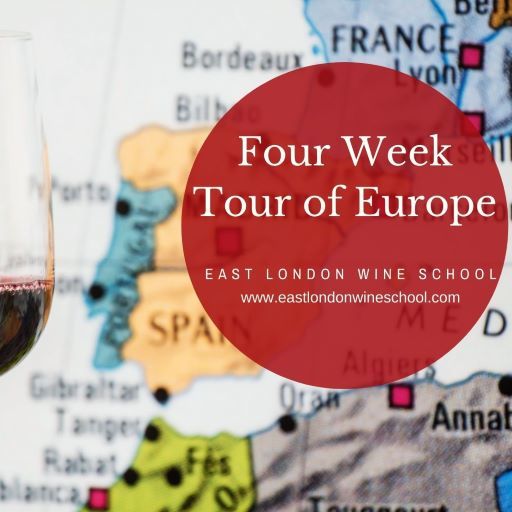 Course Description
This fab 4 week course will give you the knowledge to choose different and better wines from France, Italy and Spain. Which country or grape will be your favourite?
This tour of the Old World wines and regions will:
• introduce you to the major grape varieties
• enable you to select wine with more confidence
• give you the hints and tips necessary to understand wine labels and regions
• teach you principles of food and wine pairing
Our 4-week Wine Courses can also be purchased as a Gift Voucher

What if I have to miss any evenings? Please give us 7 days notice and it won't be a problem. You may either send a substitute, or pick up the missed session on a subsequent 4 week Course.
Including...
Wines of Bordeaux and Loire Valley Feb 2024
The Chamberlain Hotel
7:00pm
Bordeaux, famed for red wines, probably the most famous wine region in the World! But do you know the different wines from the Left Bank and the Right Bank? Then the beautiful Loire Valley, home to Sancerre and other fab white wines
Wines of Spain & Portugal Feb 2024
The Chamberlain Hotel
7:00pm
Is Portugal, one of the most up and coming wine regions? The best way to find out is to taste and decide! Then you'll take a tasting tour of Spain, it has more to offer than Rioja.
Wines of Burgundy and the Rhone Valley Feb 2024
The Chamberlain Hotel
7:00pm
Burgundy is one of the most prestigious wine regions in France, find out why people love "white Burgundy" and what that really is. Then head to the home of Chateau Neuf Du Pape, to taste some big bold red wines!
Wines of Italy Feb 2024
The Chamberlain Hotel
7:00pm
You'll taste your way around this fabulous country. Italy will seduce you, and you'll see why so many people have fallen in love with this country. On this mouth-watering wine tasting you'll try some classics, like Chianti and new wines too!