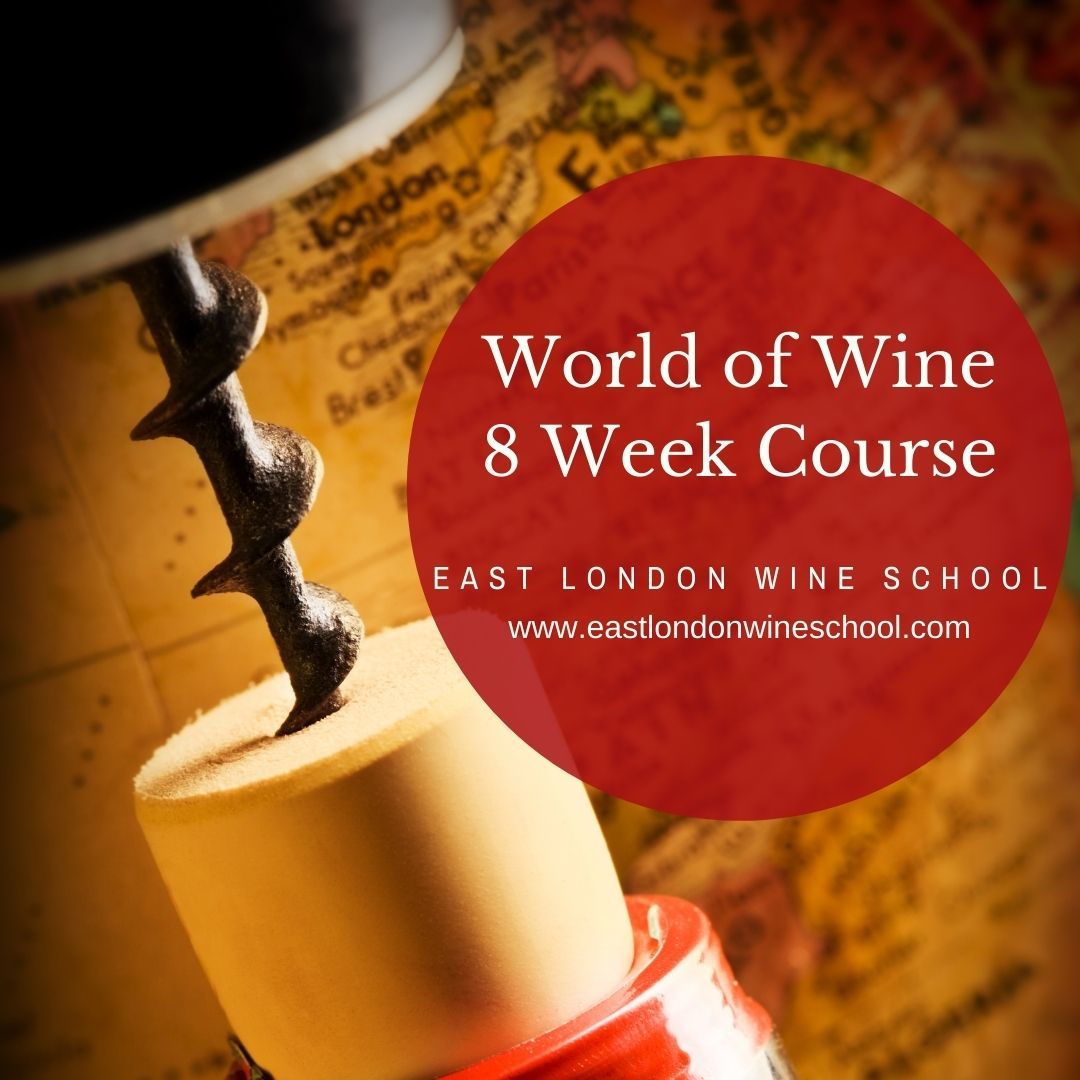 Course Description
A great way to meet new friends who share your love of wine. You will soon learn which wines you like and where to buy them.
Facebook review by Paul "I've just completed the 8 week world wine tasting course (a treat to my wife & I as an anniversary present). The tutors, Sam & Sherry are both very passionate about wine & the course is both enjoyable & educational. Give it a whirl, there's far worse ways to spend an eve in EC3"
WHAT IF I HAVE TO MISS AN EVENING?
No problem, please give us 7 working days notice, you can pick up the missed session on the next World Tour, or get a credit you can use for any of our courses or tastings. Courses run throughout the year - more dates announced soon!

KEY FEATURES OF THE 8-WEEK WORLD TOUR OF WINE COURSE
Taste around 50 delicious wines in 8 tasting events
• Retail prices of wines tasted will generally be between £8 and £30
• Discover where to find today's best value for money wines.
• Wine and food matching advice.
• Common wine faults - how to spot them.
• Storing and serving wine advice.
• Taste the world's major red and white grape varieties.
• Professional ISO tasting glasses and tasting notes.
We will sample at least 6 different quality wines each evening. We also include a rapid introductory session on how to taste wine – explained in a no-nonsense practical way - we aim to take the pretentiousness out of wine.

Great value - the cost of the course is £35 per evening - less than booking individual evenings!
Including...
Wines of Bordeaux and Loire Valley Feb 2024
The Chamberlain Hotel
7:00pm
Bordeaux, famed for red wines, probably the most famous wine region in the World! But do you know the different wines from the Left Bank and the Right Bank? Then the beautiful Loire Valley, home to Sancerre and other fab white wines
Wines of Spain & Portugal Feb 2024
The Chamberlain Hotel
7:00pm
Is Portugal, one of the most up and coming wine regions? The best way to find out is to taste and decide! Then you'll take a tasting tour of Spain, it has more to offer than Rioja.
Wines of Burgundy and the Rhone Valley Feb 2024
The Chamberlain Hotel
7:00pm
Burgundy is one of the most prestigious wine regions in France, find out why people love "white Burgundy" and what that really is. Then head to the home of Chateau Neuf Du Pape, to taste some big bold red wines!
Wines of Italy Feb 2024
The Chamberlain Hotel
7:00pm
You'll taste your way around this fabulous country. Italy will seduce you, and you'll see why so many people have fallen in love with this country. On this mouth-watering wine tasting you'll try some classics, like Chianti and new wines too!
Wines of Australia and New Zealand - March 2024
The Chamberlain Hotel
7:00pm
Do you know what the most drunk wine in the UK is? You''ll taste it. Plus the famous big, juicy red wine, we all love, Shiraz. You will also discover what else these two amazing wine producing countries have to offer in our wine tasting line up!&nbsp...
Wines of Chile and Argentina - March 2024
The Chamberlain Hotel
7:00pm
In our opinion, Chile is one of the most innovative and exciting countries in the New World. You'll love the classics like Malbec, but you'll try some new and exciting wines too.
Wines of California and South Africa - March 2024
The Chamberlain Hotel
7:00pm
We're constantly impressed with the wines from California, and other parts of N America like Oregon - will you be too? Then we're heading to South Africa for the brilliance of these innovative wine makers.
Hidden Gems...Lebanon, Croatia, Georgia, Poland and more from the wine world
The Chamberlain Hotel
7:00pm
In this event we'll be tasting wines from the lesser known countries. Not necessarilly New World, maybe Newer World, is a better description. Countries like Croatia, Poland, Lebanon, Uruguay or China. We'll find some delicious wines for you to try!