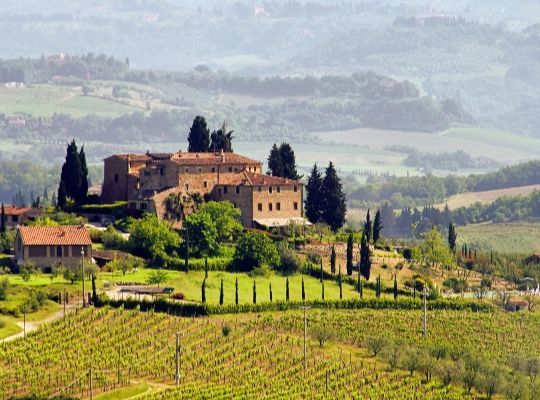 Event Description
Passionate about Italian wine and want to learn more? This course offers a fascinating introduction to the wines of Italy. Do you want to discover interesting wines and grape varieties? Do you want to taste a wide variety of wines and understand what makes them so different? Do you want to know which wine to drink with what food? Then this is the course for you.
We'll start the day with a Sparkling Wine from Italy, followed by a relaxed and informal tutored tasting of 10 fantastic wines. As well as learning to taste like a pro we'll cover the following...
How wine is made
An introduction to the major wine making regions of Italy
An introduction to the major red and white grape varieties
The effect of climate on how a wine tastes
Understanding wine labels
Food and wine matching tips
Halfway through the day we'll take a break to enjoy a delicious three-course lunch.
DIETARY REQUIREMENTS: Please inform us of any dietary requirements at the time of booking by emailing us at info@hertfordshirewineschool.com.
Please note that all guests must be at least 18 years old to attend this event.
Your booking for this event is with Hertfordshire Wine School. If you have any questions about your booking please contact Hertfordshire Wine School directly rather than the venue as they will not be able to assist.
Local Wine Schools in the Press

'The best wine courses and classes in the UK'
Daily Telegraph

'Londons loveliest wine tasting classes'
Time Out Magazine