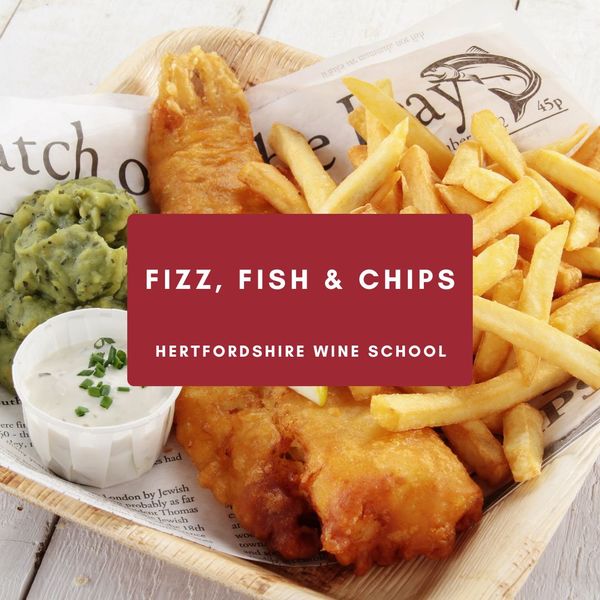 Event Description
Fizz, Fish & Chips is one of the best food and wine pairings EVER.
Over the course of the evening we'll taste 6 delicious sparkling wines and enjoy a delicious fish and chip supper.* You'll also learn a little bit about how sparkling wine is made and discover some of the wine regions making fabulous fizz!
Come and enjoy a relaxing evening of fizz, fish & chips.
* Halloumi is offered as an alternative to fish. Please note that the restaurant does not cook any meat products in their fryers but fish and chips are cooked in the same fryer.
DIETARY REQUIREMENTS: ALLERGEN INFORMATION CAN BE FOUND HERE. PLEASE CONTACT US WITH ANY QUESTIONS BEFORE BOOKING.
Maximum group size is 6 people. Please contact us to discuss options for larger groups. Please note that all guests must be at least 18 years old to attend this event.
Your booking for this event is with Hertfordshire Wine School. Please contact Hertfordshire Wine School directly if you have any questions as the venue will not be able to assist with questions about your booking.
Local Wine Schools in the Press

'The best wine courses and classes in the UK'
Daily Telegraph

'Londons loveliest wine tasting classes'
Time Out Magazine