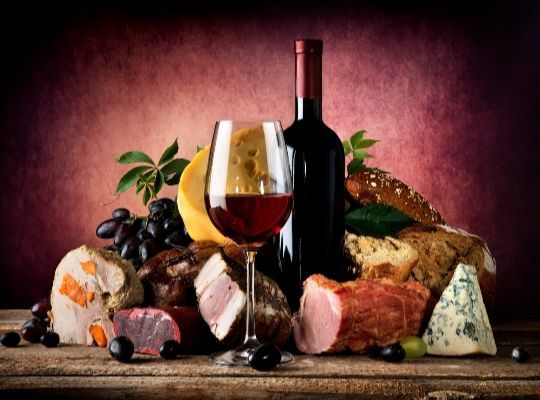 As seen on

Event Description
Christmas day is a very special day, and for wine lovers particularly so.
Join us as we get into the festive spirit.
We will taste our way through a series of wines that will enchance your enjoyment of this very special dinner!!
We start of course with Champagne. There is nothing to beat Champagne with a Christmas day breakfast.
For lunch itself - of course, what wine you choose does depend on what you're going to eat, but we cover some of the best matches and safest selections - including a Zesty white to get started and a delicious Pinot for that turkey.
We will cover all types of lunch - choosing from whites and reds to tickle your tastebuds.
Not forgetting Christmas pudding and mince pies - and we even have a Christmas Pudding Gin for you to get your tastebuds tingling!
As ever, wine tasting glasses are supplied along with tasting notes, and all will be accompanied by a few nibbles and some cheese.
Treat yourself to a Pre-Christmas night out which is sure to be a lot of fun.
Local Wine Schools in the Press

'The best wine courses and classes in the UK'
Daily Telegraph

'Londons loveliest wine tasting classes'
Time Out Magazine