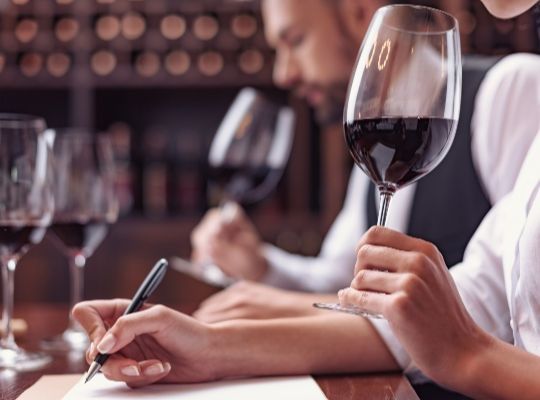 As seen on

Course Description
Our 8-week World of Wine course is an informal and practical introduction to the world of wine for people who enjoy wine and would like to learn a little more about it. The course runs for 8 consecutive weekday evenings. No previous experience is necessary and the emphasis is upon learning by tasting different varieties of wine.
What will you get from this course?
You will taste over 50 wines from 5 continents, 15 regions and 15 different grape varieties
You will gain a good understanding of the worlds' major wine regions and the wine styles they produce
You will be able to spit, swirl and sniff like a professional, be able to assess a wine and identify faults
You will have a basic understanding of how wine is made, the importance of soils & climate and the influence of the winemaker on wine styles
The confidence to try lots of new food and wine matches at home
You will feel much more comfortable choosing wine and know where to go to find good value wines
A whole new wine vocabulary, plus some new friends!