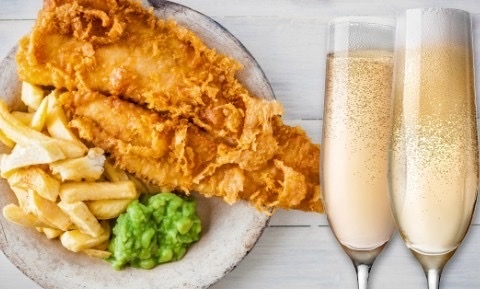 Fizz and Chips!
Fish and chips and sparkling wine are a match made in heaven! There is also something quite decedent about drinking Champagne with Fish and Chips! We will taste a range of styles of sparkling wine with the freshness and acidity to match our food.
£45.00
Gift options available
Sorry, Sold Out
More Info

'The best wine courses and classes in the UK'
Daily Telegraph

'Londons loveliest wine tasting classes'
Time Out Magazine

Best Wine Courses - "5 Wine Schools I rate"
Delicious Magazine