Wine Tasting & Wine Courses in Cheltenham
Cheltenham Local Wine School
EXCITING, FUN AND INFORMATIVE WINE TASTING EVENTS.
Our wine tasting experiences are for everyone! Whether you are totally new to wine, want to further your wine journey or just enjoy a great social experience, we will have an event for you. If you are planning a celebration or corporate event, we can host a brilliant event to suit your venue and needs.
'I attended Chris' cheese and wine pairing course and had the most amazing time! Chris made the class very informative and fun. We both learned a great deal and would definitely recommend this course to everyone!' John B (Google review)
Not sure where to start?
Wine tasting should be fun, and our events are always fun, friendly and informal. We have a host of great starter tastings and events for you to dip your toe in the water.
We take out the stuffiness so often associated with wine and make everyone welcome, whether a novice or connoisseur.
Love Food, Love Wine?
Food and wine have long been considered a classic combination. If you'd like to experiment with how to get the best out of your wine when pairing it with food, then we have a wide range of food and wine experiences ranging including super fun crisps and wine, classic steak and red wine pairing and fizz, fish and chips evening.
You get to experiement with different wines to discover which one you consider to be the ideal match without having to just plump for one bottle off a wine list.
Special ocassion or work event?
A wine tasting event is a brilliant way to celebrate a special birthday, hen or stag weekend or something fun and different to do at home or at a holiday let.
Maybe you have a upcoming work or corporate event. A wine tasting experience will make the day memorable for everyone!
We will do everything from providing glasses, wine (better not forget that!), tasting mats and accessories. Most importantly of all, we will make sure you and your guests have an amazing time!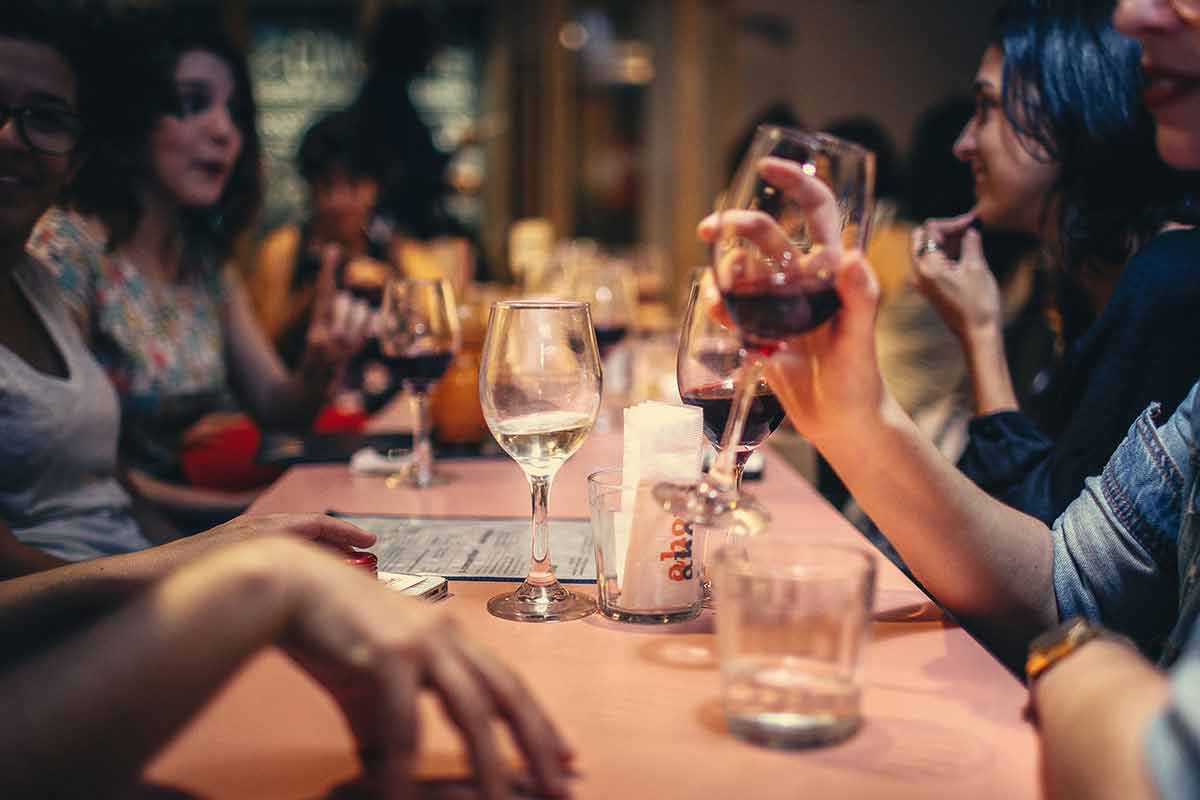 Check out what our customers are saying about their experience with us.
'I was given a birthday present for a day with Chris at Cheltenham local wine school. I had an amazing day. Lots of lovely wine, cheese and crackers to nibble on, a lovely lunch and a lot of laughs. Chris is very knowledgeable about wine and he made it fun with blind tastings. I would definitely recommend going and I am looking forward to attending one of Chris's cheese and wine evenings. Thank you Chris' Louise, Cheltenham