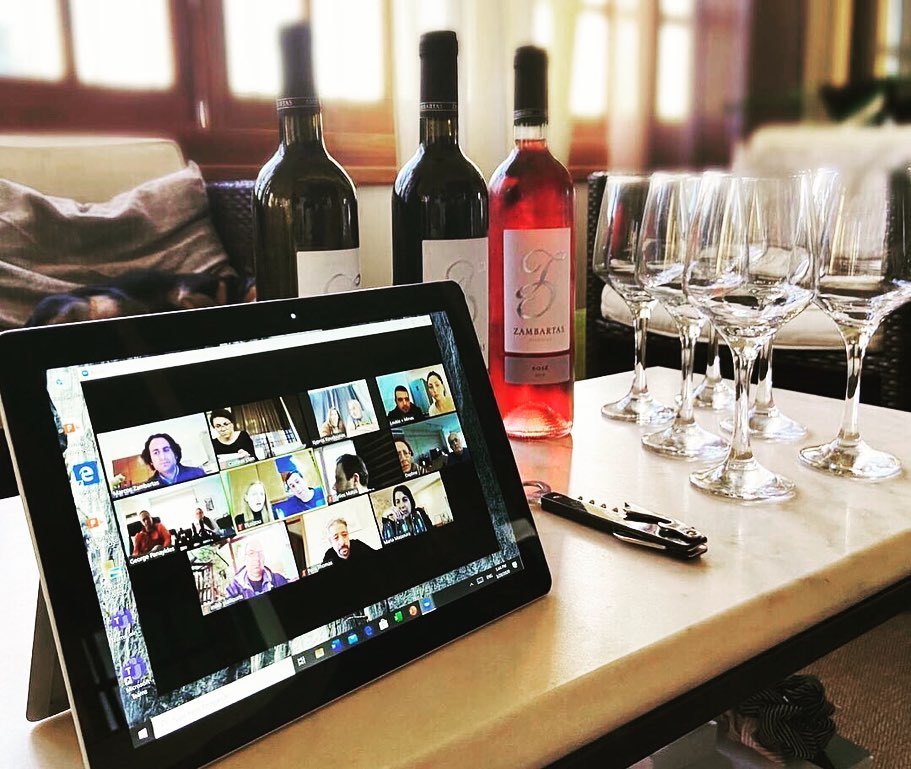 Online wine tastings and courses are a great way to learn about wine at home. We have a wide range of themes and formats for you to enjoy from one off sessions, to 2 or 4 week courses. The longer course gives you a great opportunity to delve a little deeper into some of the world's classic wine regions!
We provide a link for you to buy an optional selection of wines to taste along with us and the virtual tastings are live, led by one of our tutors so you can interact and ask questions throughout the one hour tasting.
All sessions are recorded so you can catch up with them later.
Looking for WSET Qualifications Online - CLICK HERE for latest dates and availability
Online Corporate Wine Tasting Events
If you're planning a corporate client entertainment event, a virtual office party or a social wine tasting event for colleagues, we'd be delighted to work with you. Our experienced team can deliver a fun, interactive virtual tasting on a variety of themes. Contact us for more information.
Private Online Wine Tasting Events
We'd be delighted host an online wine tasting event for you. We've organised sessions for milestone birthdays, a family get together, university reunions and just for fun so have the experience and expertise to make it a night to remember for you, your family and friends.
Our experienced team can deliver a fun, interactive virtual tasting lasting a variety of themes. We work closely with several wine merchants who can deliver wine, securely to you and we aim to select wines that are just right for your requirements. Contact us for more information.
Recent review "This was a fantastic, fun and informative course and had us tasting some lovely wines. The online format is good with some great food pairings. We did the 4 week Tour of Italy and discovered some fantastic wines and grape varieties we would never have considered before. Can't wait to actually go to Italy now and try exploring for real. Will definitely do a Sussex Wine School online course again. Five star experience! Thanks." Leigh

'The best wine courses and classes in the UK'
Daily Telegraph

'Londons loveliest wine tasting classes'
Time Out Magazine

Best Wine Courses - "5 Wine Schools I rate"
Delicious Magazine