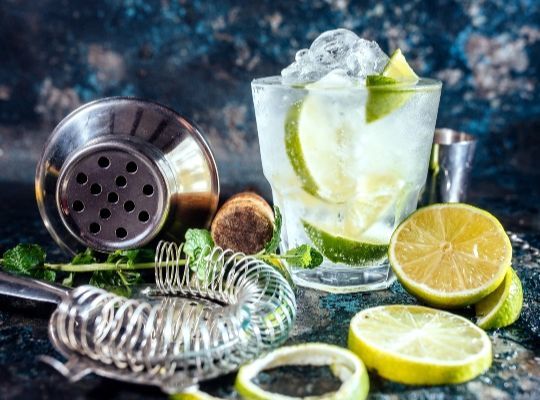 Gin is on a roll in the UK at the moment with new micro-distilleries opening up seemingly every month in the UK but what is gin, where was it first made, which country drinks the most gin and what are the styles of gin available today?
Our gin tastings make for a fascinating evening out. You'll try six different gins with tonic water plus some gin friendly nibbles.
Review "Great experience, really informative and good to taste various gins we wouldn't have tried previously. Everyone in the group enjoyed it and it was relaxed and sociable. Can recommend this to anyone." Janet
Filter results
Weekend/day?
View options