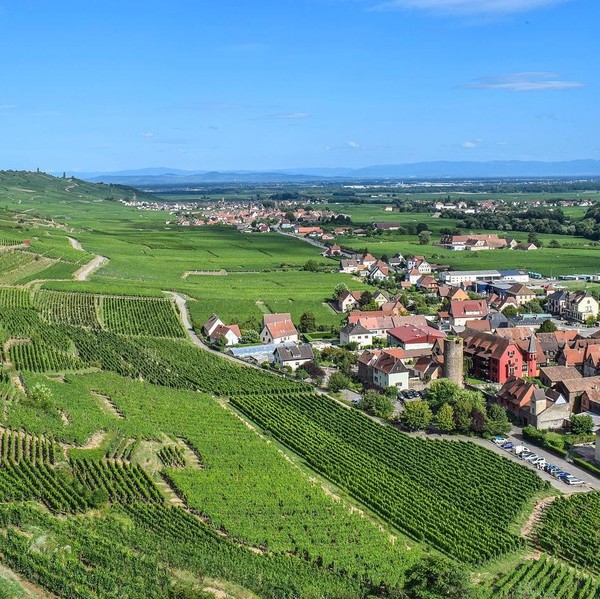 Event Description
Demand was great for our Alsace Masterclass in 2022 so we're starting 2024 with two of them - no, it's not an excess of enthusiasm, it's just that we only have one bottle of some of the wines, so we're holding two separate sessions - book both by all means, but five wines are common to both
This beautiful part of France – yes, it IS in France although the architecture, place names and cuisine might lead you to think otherwise – makes superb wines that wine merchants and restaurateurs rave about but which still deserve to be better known by the general public.
The region is an especially happy hunting ground for lovers of white wine. If you like crisp dry whites, Alsace has them. If you prefer something fleshier, or more aromatic, or sweeter – or all three! – you can find it here. And if you like your white wine with bubbles, then there's some excellent value Crémant to quench your thirst. And while the Pinot Noir-based reds are very much in the minority here, they're getting better and better with each vintage.
So this tasting is your chance to see what it is that gets the wine trade so excited about Alsace.
We'll be sampling no few than nine wines, including
two Crémants
a Pinot Noir
three Grand Cru Rieslings
a succulent Late-Harvest Pinot Gris
There'll also be some cheese and charcuterie to nibble on – Alsace wines are especially food-friendly.
We have several customers who are hardened Alsace fans whom we're expecting to see for this, but we're also hoping to convert several more of you to the Alsace cause. Normally our masterclasses are priced at £50, but thanks to the generosity of Wines of Alsace in helping us put on this tasting, we're able to offer it for just £45.
***SPECIAL OFFER *** come along to our "Great Port and Other Classic Fortified Wines for Christmas" on November 24th 2023, and we'll send you a code to get £15 off the Alsace Masterclass, making it just £30.
Local Wine Schools in the Press

'The best wine courses and classes in the UK'
Daily Telegraph

'Londons loveliest wine tasting classes'
Time Out Magazine