Wine Tasting & Wine Courses in Kent
Kent Wine School
A warm welcome to Kent Wine School. We are a local, independent wine and spirits education company based in Tunbridge Wells.
Kent Wine School hosts regular wine tastings and courses for people who enjoy wine and want to learn more about it. We are the leading provider of WSET courses in Kent and an approved provider of Wine Scholar Guild and Capstone California courses. We have an excellent group of wine tutors to guide you through your tasting or course, most of whom are WSET Diploma qualified.
Our wine courses and wine tastings focus on enjoying wine and learning more in a relaxed and informal setting through tasting, with friendly people and industry leading tutors - no previous wine tasting experience is necessary!
Want to know where to start? Take this short quiz to test your wine level.
We offer live wine tastings and courses at our wine school base at Hotel du Vin Tunbridge Wells and other selected venues in Tunbridge Wells and online tastings and courses from the comfort of your home.
BUY OUR GIFT VOUCHERS HERE - FOR EVENTS.
Our GIFT VOUCHERS are valid for 2 years and make the perfect gift for the wine lover in your life.
Learn with a Wine Course
Broaden your wine horizons with our 8 Week flagship World of Wine course. Taste 50 deliciously different wines from around the world on our flagship course in Tunbridge Wells.
Or if you want to dive deeper into countries, regions and grapes then are 3 or 4 week courses are perfect.
Or if you just want to spend a great day tasting wine our one day Saturdays include 12 wines and a delicious lunch..
These courses are an informal and practical course designed for people who enjoy wine and would like to learn more. No previous wine experience is necessary.
Evening Tastings
Evening wine tastings help you explore wines, wines styles and wine regions from around the world in more detail. We have a wide range of wine tasting events to allow you to develop your wine knowledge further from Introductory tastings to country specific tastings to masterclasses and food & wine pairing evenings there is something for everyone. We'll help you learn more about wine and inspire you about wine in a relaxed setting.
WSET, Wine Scholar Guild & Capstone California
WSET qualifications are a 'must-have' for anybody seriously considering a career in the wine industry. Globally recognised, they are the bench mark in wine education, whether for the professional or enthusiastic wine lover. Learning about wine in an intensive but fun and really engaging format, has never been so fulfilling!
WSG courses offer a more focused approach into master the wines & regions of Spain, France or Italy. The course provides a wonderful deep-dive into the wines, food, history, and geology of these wonderful European countries!
The Capstone California Wine program offers four levels of study, from novice (no previous knowledge of Californian wine needed) to expert.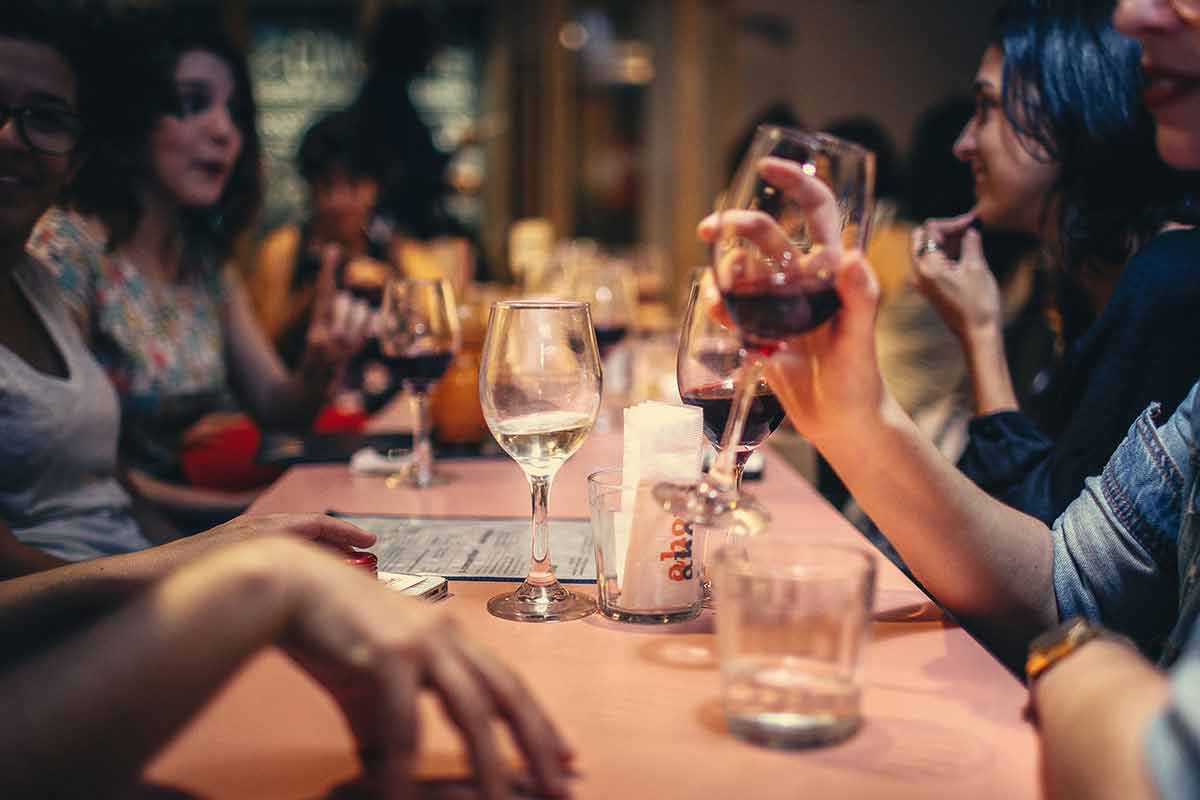 "At Kent Wine School we teach people about wine by concentrating on the flavours and aromas of the wines. We focus on the taste profile of each wine explaining the characteristics of the grape variety, the climate, and the winemaking, and show you with maps and photos where they came from and how they are made. We explain why they taste like they do and ask and listen to what you think about the wines. It's all about trial and error through tasting. We love wine and want to share this with everyone!"