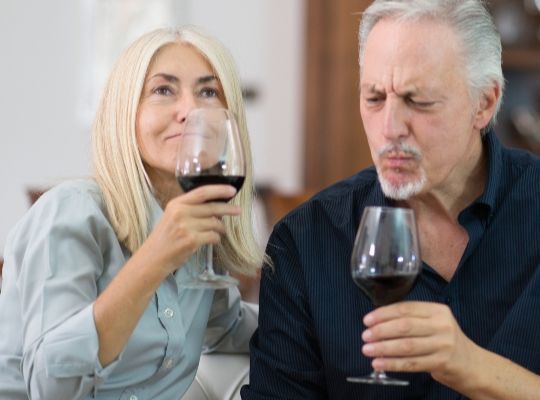 Event Description
"How much should I really be spending to get a decent bottle of wine?" "Why is that wine so much more expensive than the others if they all come from the same place/are made from the same grape?" "Would I really be able to tell the difference if I splash out on a more expensive bottle, or should I just stick to my favourite which I know I like?"
Do any of these questions sound familiar? Well they do to us! Every week we hear questions just like this at the wine school. People are fascinated, perhaps quite confused, and certainly a little cynical when it comes to understanding the different prices of wine.
This Posh v Plonk tasting addresses this issue head on, in the best way we know how - by tasting all of the wines BLIND without knowing the price.
We have three pairs of wines for you at this tasting. With each pair one wine will cost under £9 and the other will be £15+
Will you be able to tell the difference? And equally importantly- will you actually prefer the most expensive one?
Your tasting will include: tasting samples of six carefully selected wines, full wine notes & handouts, 2 hour interactive presentation, with Q& A, led by our wine tutor.
Local Wine Schools in the Press

'The best wine courses and classes in the UK'
Daily Telegraph

'Londons loveliest wine tasting classes'
Time Out Magazine