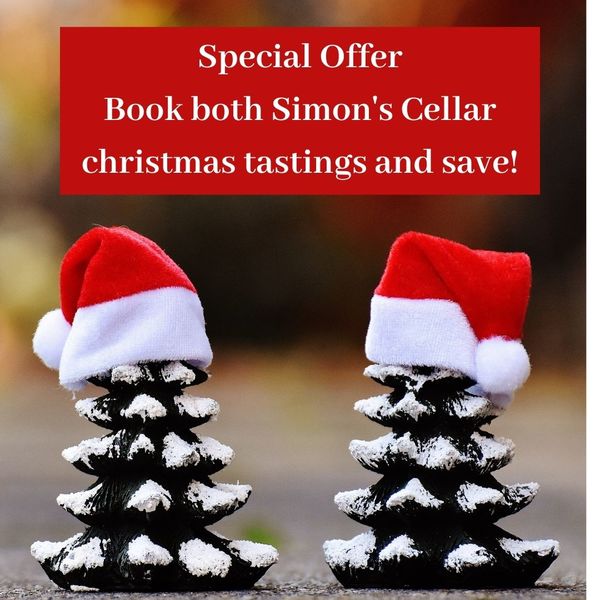 Course Description
It's that time of year when our owner Simon Woods delves into his extensive private cellar to find some gems to share. We're running two "Simon's Cellar" events in the run up to Christmas.
Book both events and save!
3rd December: New World Classics from Simon's Cellar
Time was when the great wines of the traditional European wine regions had little in the way of competition. That's all changed now. So join us as we look at seven styles of wine from six different countries - Argentine Malbec, Australian Shiraz, New Zealand Chardonnay, South African Chenin Blanc, Oregon Pinot Noir, Chilean Cabernet and an intriguing Rhône-inspired white blend from California. As with the French tasting, the average price of the wines will be £20+.
10th December; A Feast of Fortifieds for the Festive Season
Which country makes the finest fortified wines in the world? Sherry fans will say Spain, while port fans will shout the praises of Portugal. Regardless of which camp you fall in, both produce fabulous wines. And while there's nothing wrong with enjoying these delights at any time of the year, they come into their own at Christmas time.
So why not join us for an evening of fortified fun in which we'll try three wines from each country, including vintage port, Madeira and some top-class sherries. And to show that the Iberians aren't the only people in the world making great fortified wine, we'll also sample a heady Muscat from Rutherglen in Australia – a wine best described as Christmas pudding in a glass!
With some Cheddar and Christmas cake as accompaniment, it's a tasting not to be missed.
How to get there
Novotel Hotel
Novotel, Manchester City Centre, 21 Dickinson Street, Manchester,
M1 4LX