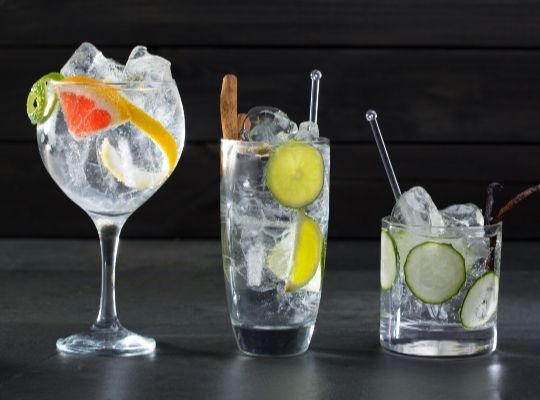 Find out everything you need to know about gin at this fascinating two hour tasting. We'll be taking a look at, and smelling, and tasting a range of botannicals, then nosing and tasting six high quality gins from around the UK and further afield, accompanied by Fever Tree tonic water
During the session we'll taste six premium Gin's, as the aim is for you to sample the entire flavour spectrum gin has to offer. We'll explore each individual gin in its neat form before opening up the flavours further with some good quality tonics and mixers. The tasting will include your very own DIY fruit plate to garnish each Gin.
This tasting is great for gin lovers and anyone who wants to find out more about gin and how it is made.
Want to buy as a gift? Click Here for our Gin Gift Vouchers
Local Wine Schools in the Press

'The best wine courses and classes in the UK'
Daily Telegraph

'Londons loveliest wine tasting classes'
Time Out Magazine