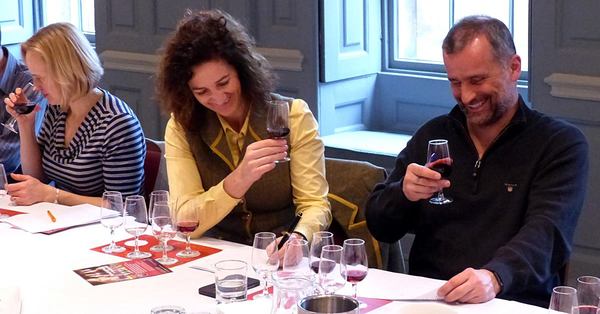 Event Description
You do not need any previous experience, and the emphasis is on learning by tasting different varieties of wine. It is also a great way to meet new friends who share your love of wine. You will soon learn which wines you like and where to buy them.
Over 45 wines will be tasted in 8 weeks
Retail price of wines will be from £10 to over £25
Discover when to obtain today's best value for money wines
Wine and Food matching advice
Common wine faults and how to spot them
Storing and serving wine advice
Taste the world's major grape varieties

WHAT IF I HAVE TO MISS AN EVENING?
Not a problem! You can either send a friend instead or pick up the missed session on a subsequent World of Wine course. You could also obtain a refund voucher valid for any North London Wine School events.
COURSE PROGRAMME
Week One, Thurs 18th January: Introduction to Wine Tasting - How to taste like a professional, major grape varieties, aroma tests, wine tasting notes.
Week Two, Thurs 25th January: France, Part One - Bordeaux and the South plus how to read French wine labels
Week Three, Thurs 1st February: Australia, New Zealand and South Africa - Principle wines plus blind tasting and principle brands
Week Four, Thurs 8th February: France, Part Two - Burgundy, Loire and the Rhone
Week Five, Thurs 15th February: Spain, Italy and Portugal - Classic wines and styles plus how to pair wine with food
Week Six, Thurs 22nd February: The America's: USA, Chile, Argentina - Major wine styles, the 'Sideways' effect and the importance of climate
Week Seven, Thurs 29th February: Germany, Austria, Alsace, UK - Plus storing and serving wine, common wine faults
Week Eight, Thurs 7th March: Champagne and Sparkling Wine Extravaganza!

WHAT WILL I GET FROM THE COURSE?
By the end of the course you will have a great understanding of the worlds' major grape varieties and the wine styles they produce. You will have learnt to taste wine like a professional and be able to identify a corked wine. You will also have an appreciation of the worlds' major wine regons and the wines they produce. You will also have learnt which foods match well with which wines and why. You will also have developed your sense of smell and wine vocabulary.
Local Wine Schools in the Press

'The best wine courses and classes in the UK'
Daily Telegraph

'Londons loveliest wine tasting classes'
Time Out Magazine