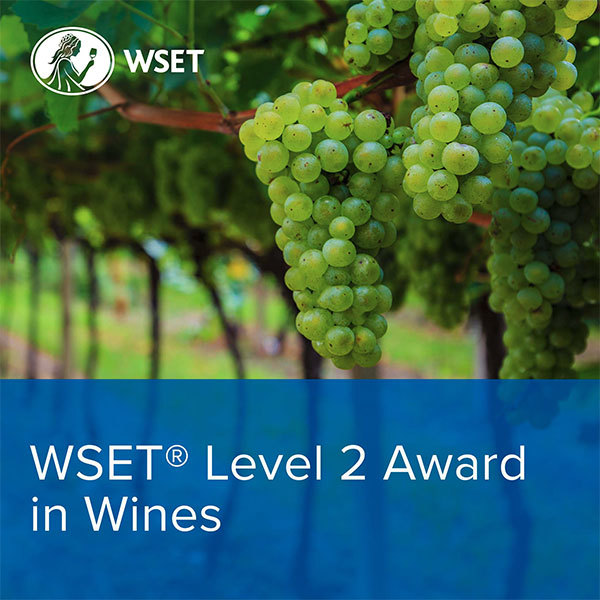 Event Description
Please note it is NOT necessary to have completed Level 1 before entering for Level 2.
Saturday Courses - who are they designed for?
We run Saturday sessions for those who have a busy schedule in London unable to sacrifice a working day.
The sessions run for 6 hours, starting at 11am and finishing at 5pm, on 3 consecutive Saturdays, which enables you plenty of time to arrive punctually and enough time to enjoy your evening
There are 3 full sessions and an exam session. At the end of the final day is the exam.
The fee of £480 includes
All WSET course materials including; Looking Behind the Label course manual, Study Guide, Specification book and Tasting Card
Use of ISO professional tasting glasses
All tasting wines (approx 30 wines)
All course handouts
All course tuition
Examination Paper
What the course covers:
Wine tasting: You will learn how to taste and describe wines using the WSET Systematic Approach to Tasting (SAT)
Food and wine pairing: You will learn the principles of food and wine pairing
Wine service and storage: You will learn the correct way to store and serve wine and how to recognise common faults found in wine
Labelling: You will learn how to decode and understand wine labels
Factors influencing the style of wine: You will explore how environmental factors, grape-growing, vineyard and maturation options influence the style and quality of the wines made all over the world
Grape varieties: You'll learn about the styles of wines produced by the key international red and white grape varieties (Chardonnay, Pinot Grigio, Sauvignon Blanc, Riesling, Cabernet Sauvignon, Pinot Noir, Merlot and Syrah/Shiraz) as well as the styles of wines made with 22 regionally important grape varieties grown in 70 wine regions (GI's) around the world
Sparkling and Fortified wines: You will be taught how grape varieties and winemaking processes influence the style of wines in these two key wine categories
Local Wine Schools in the Press

'The best wine courses and classes in the UK'
Daily Telegraph

'Londons loveliest wine tasting classes'
Time Out Magazine