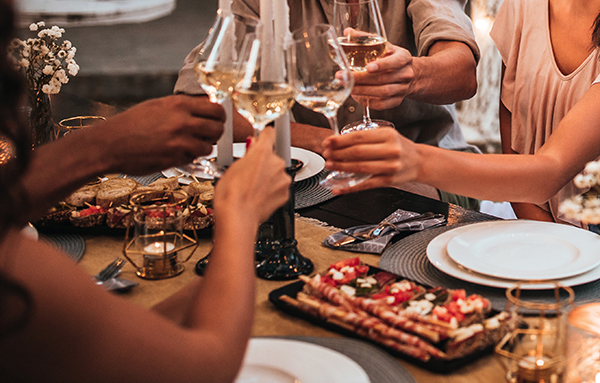 Antipasto - meaning 'before the meal' - is the traditional first course of a formal Italian meal. Typical ingredients of a traditional antipasto include cured meats, olives, peperoncini, mushrooms, anchovies, artichoke hearts, various cheeses, pickled meats, and vegetables in oil or vinegar.
What better way to celebrate these than with some carefully selected, scrumptious wines as we chat about what works and what doesn't, find some awesome combinations and some very tasty wines that you may not have come accross before.

'The best wine courses and classes in the UK'
Daily Telegraph

'Londons loveliest wine tasting classes'
Time Out Magazine

Best Wine Courses - "5 Wine Schools I rate"
Delicious Magazine