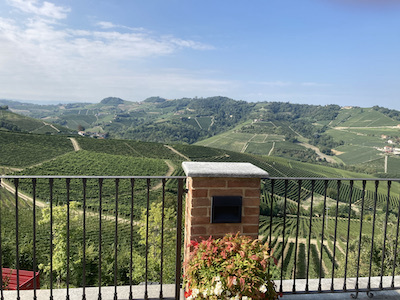 Course Description
YWS on Tour is one of our most popular 4 week formats. A chance to get together and enjoy some of the delicious and often unusual wines which Laura and the gang have picked up on their trips abroad. Thanks to Covid we have 2 years worth to share!
Over the years of YWS trips abroad we've discovered some unforgettable new wines and come to understand more about overlooked regions which aren't always featured in the wine textbooks. For our 2020-2021 trips we have gems from Savoie, Baden, Jurancon, Calatayud and Avignon to share with you all. Our trips away have also taken in some of the favourite YWS destinations including Chablis, Rioja, Barolo and St Emilion. We also (finally!) made it back to Ribera del Duero. So, the van has plenty of good stuff to share with you all!
Some of the rare jewels that we managed to bring back to the UK will be featuring on our Masterclasses, so do keep your eyes peeled for those... some absolute belters to come! But along the road we tasted some extremely delicious and often quite modest wines which we'll share with you over this 4 weeks. Plenty to enjoy from France, Italy, Germany and Spain: it's going to be quite a 4 weeks tasting, CHEERS!
Including...
4 wk YWS on Tour week 1
Radisson Blu, Leeds
7:00pm
4 wk YWS on Tour Week 2
Radisson Blu, Leeds
7:00pm
4 wk YWS on Tour Week 3
Radisson Blu, Leeds
7:00pm
4 wk YWS on Tour Week 4
Radisson Blu, Leeds
7:00pm