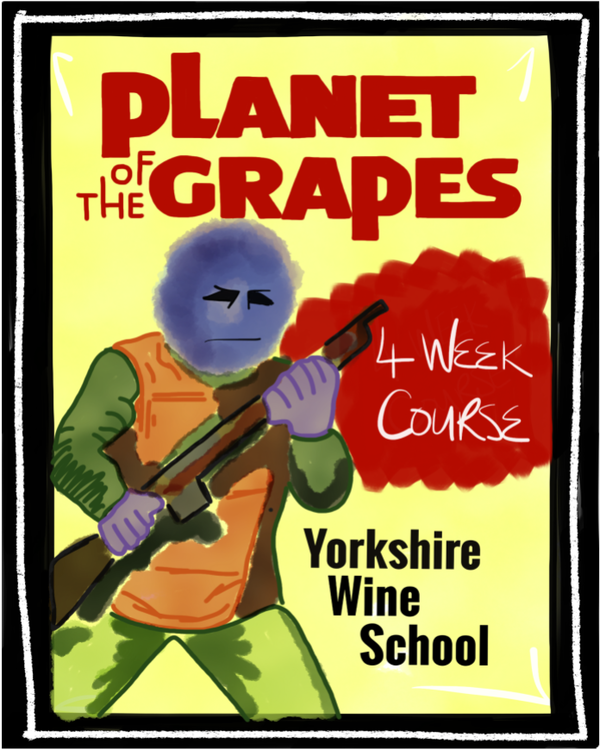 Course Description
Most of us learn about wines by grape variety: those we like, and those we think we don't. So, here is a wine course designed to help you get up close and personal with the planet of the grapes! 8 varieties, 3 examples of each, a whole new world to explore!
Each evening we'll pick two grape varieties which are broadly matched in terms of style, and we'll taste three examples of each. Seeking to reveal how much of what you taste in the glass is a result of the place where the grape is grown, and how much comes down to the variety in question. So you can compare and contrast the same variety from different regions. When you look at a wine list, or browse the aisles in the supermarket, you normally find they've arranged things so that wines are displayed according to the region they came from rather than the grape variety which made them. So which is more important? On this course you'll make up your mind for yourself!
Take a look at what some previous evenings on this course have looked like:
Aromatic Whites:
Loire Sauvignon Blanc (e.g. Sancerre) + Chilean Sauvignon Blanc + New Zealand Sauvignon Blanc
Alsace Riesling + Mosel Riesling + Australian Riesling
Fruity Reds:
Burgundy Pinot Noir + South African Pinot Noir + Californian Pinot Noir
Rhone Grenache + Spanish Garnacha + Australian Grenache
So, is it nature or is it nurture? Grape variety or terroir? Taste your way round the Planet of the Grapes to discover for yourself!