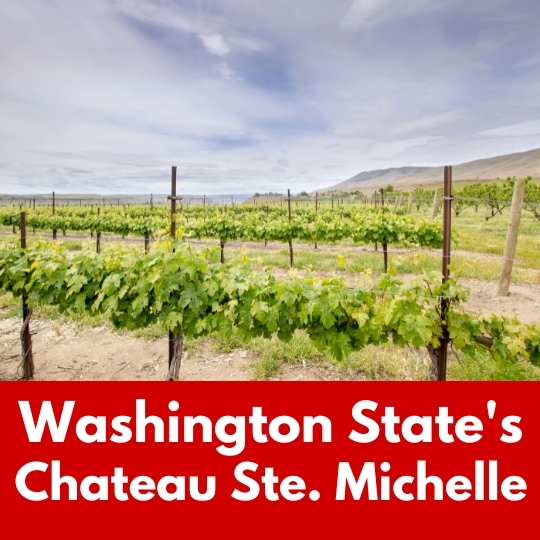 Event Description
Washington State:
Washington is the most northern state on the West Coast of the United States and it is home to immense parks, forests and spectacular mountain ranges. In addition to breath-taking natural landscapes, Washington wine region is the second-largest wine-producing state in the country after California. Most of the wine regions in Washington are inland and their climate is rather hot and arid, similar to that of California; indeed, you can have a glass of wine and take advantage of the great temperature and the amazing landscape surrounding the wineries. Very large glacial rivers, including the Columbia River, flow through Washington making it possible to support a large farming industry.
Chateau Ste Michelle:
Chateau Ste Michelle is more than just the largest winery in America's second-largest wine-producing state. In many ways, it has defined and supported Washington State wine over the last 50 years. The label established many of the now-favoured growing regions in the state and helped create a national and global market for Washington wine. After iconic winemaker and consultant André Tchelistcheff retired from Napa's Beaulieu Vineyards, he found his way to Washington in 1967. Eventually, Tchelistcheff consulted with American Wine Growers on its nascent "Ste. Michelle" wines and encouraged it to focus on cooler-climate white grapes like Riesling and Gewürztraminer. Today Chateau Ste Michelle is the single largest producer of Riesling in the whole world. Each year, the label makes over 500,000 cases of its Columbia Valley Riesling, which can be found in all 50 states and over 100 countries. Reflecting the wide range of growing conditions within Washington State, Chateau Ste Michelle produces a dizzying array of wines: the aforementioned Riesling, Chardonnay, Sauvignon Blanc, small lots of Chenin Blanc and Pinot Gris, plus reds made from all the Bordeaux varietals, including Syrah, Grenache, and more.
We welcome the gregarious Craig Mitchell, the winery's UK representative, to guide us through a wonderful tasting of four of their key grape varieties: Riesling, Chardonnay, Cabernet Sauvignon and Merlot, comparing their estate examples with their single vineyard expressions.
Wines on Tasting - more details to follow:
Columbia Valley Riesling
Eroica Riesling
Columbia Valley Chardonnay
Single vineyard Chardonnay
Columbia Valley Cabernet
Single vineyard Cabernet
Columbia Valley Merlot
Single vineyard Merlot
Local Wine Schools in the Press

'The best wine courses and classes in the UK'
Daily Telegraph

'Londons loveliest wine tasting classes'
Time Out Magazine