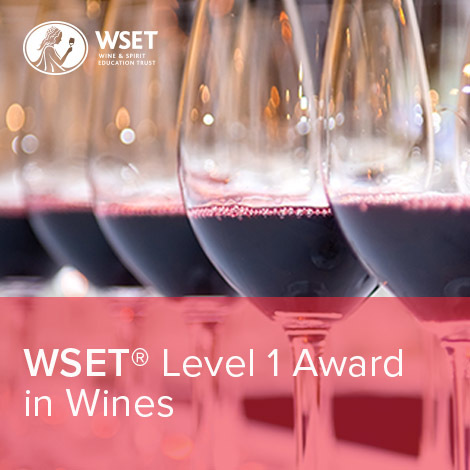 Course Description
The WSET Level 1 Award in Wines offers a practical introduction to wine.
This course is suitable for:
anyone considering embarking on a career in wine or hospitality
anybody in the drinks or hospitality industry with little or no wine knowledge
amateur wine ethusiasts who want to learn about wine in a structured way
What the course covers:
What wine is and how is it made
The key types and styles of wine
The world's principal grape varieties and most important named wines
How to serve and store wine
How to pair food and wine
This course is examined by a 45 minute multiple choice examination which is completed at the end of the day.
The WSET Level 1 Award in Wines has full accreditation from OfQual as a Level 1 Vocational Qualification.
We recommend you read the course specification document before you book the course (read it by clicking here).
Our venue is very easily accessible by rail (opposite Norwich rail station) and there is plenty of public parking nearby.
Booking deadline: Tuesday 4th April
It may be possible to accommodate you after this date as a late booking but this will incur a late registration fee of £25. Please call or e-mail before booking after the booking deadline.
Please bring photo ID (passport or driving licence) with you on the day as this is a requirement for sitting the exam.
The course fee of £195 includes
WSET study book: An introduction to Wine
a tasting of at least six wines
food & wine matching activities
professional WSET tuition by a WSET-Certified Tutor
a 30 minute exam preparation session held via Zoom
examination fees
internationally-recognised WSET qualification certificate and pin for those who pass
Special Educational Needs
Please make us aware if you have a condition qualifying you for additional help during the exam (such as dyslexia).
Including...
WSET Level 1 Award in Wines classroom course
WSET Level 1 Award in Wine course classroom exam
Online