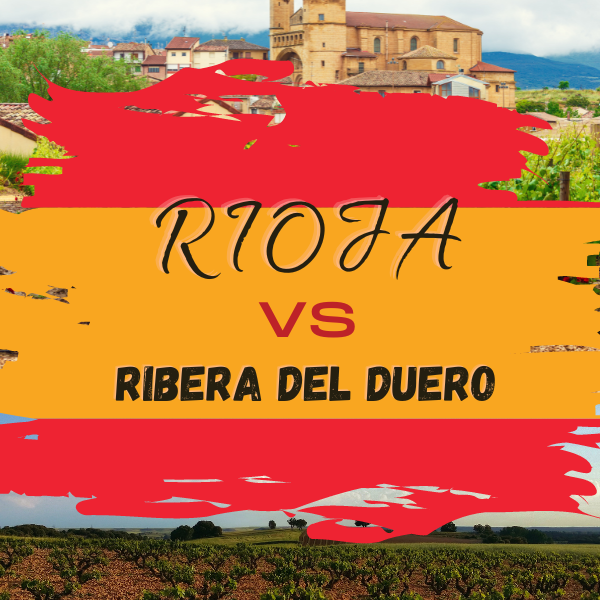 Event Description
Join us on an evening rich in Spanish tradition and sensational wines as we dive into the fierce but friendly rivalry between two Spanish wine regions, Rioja and Ribera del Duero.
In Rioja, where time-honored traditions rub alongside modern winemaking, we'll share the secrets of its prestigious heritage. Established as one of Spain's oldest DO's in 1925, it achieved the ultimate recognition as a DOCa in 1991, recognising its unique ability to make wines that deliver both elegance and complexity.
Meanwhile, the fiery Ribera del Duero burst onto the scene, achieving DO status in 1982 and capturing the hearts of wine lovers worldwide. With the likes of acclaimed producers such as Vega Sicilia leading the charge, this region has become an icon of the contemporary Spanish wine industry, capturing the essence of both boldness and innovation.
During the evening we'll unravel the tales of history, terroir, and tradition that define each region. We'll explore the unique characteristics behind these remarkable wines, and show you how each sip unveils subtle nuances that set them apart. We will showcase an impressive line up of at least six specially selected wines that showcase the distinct stylistic differences between Rioja and Ribera del Duero.
Of course good wine deserves good nibbles so we've sourced some stunning Spanish cold cuts & cheese to accompany a couple of the wines.
There will just be one question for you to answer at the end of the evening - which region do you think produces the best Tempranillo based wines?
Secure your place now and prepare to declare your allegiance to Rioja or Ribera del Duero in the ultimate quest for Spanish wine supremacy!
Local Wine Schools in the Press

'The best wine courses and classes in the UK'
Daily Telegraph

'Londons loveliest wine tasting classes'
Time Out Magazine