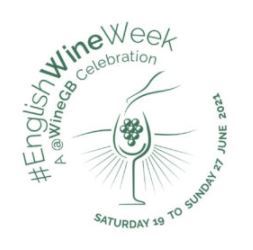 With annual sales of over £100m, predictions of a wine tourism boom and 30,000 jobs in the industry by 2030 it's an exciting time for English Wine.
We're transitioning from being a nation of wine drinkers to a nation of wine makers with a reputation for world-class Sparkling Wines and still wines packed with flavour and personality.
Here in East Anglia there are over a hundred vineyards making award-winning aromatic white wines from grapes like Bacchus and Soaris to powerful oak-aged reds to rival Rioja. During English Wine Week local vineyards will be welcoming guests for tours and retailers and farm shops will be showcasing local wines.
I've been busy visiting local vineyards and have selected some of my favourite wines that will feature in our tastings during English Wine Week.