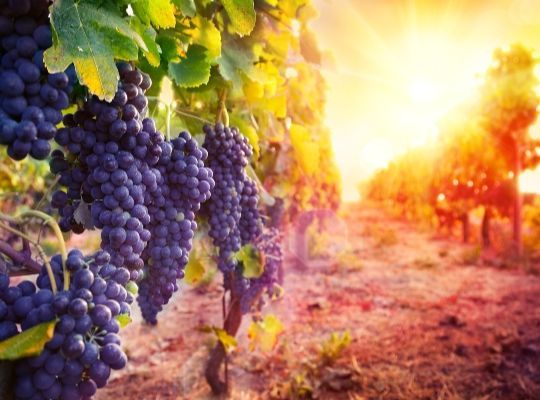 As seen on

Course Description
France is a mystery to many wine lovers and yet it sets the standards against which most other countries are judged. Did you know, for example, that;
• New Zealand Sauvignon Blanc, Italian Pinot Grigio, Australian Shiraz, Argentinian Malbec, Chilean Carmenere and even Spanish Rioja can all trace their origins back to France?
• Although their names may not appear on the labels, your favourite grape varieties; Cabernet Sauvignon, Merlot, Syrah, Pinot Noir, Sauvignon Blanc, Chardonnay and Riesling are all at home in the classic wine regions of France.
• Rightly renowned for exceptional quality and diversity, French wine doesn't have to be expensive if you know where to look.
Learn why nobody does it better on our in-depth four week exploration of the famous wine regions of France. Taste the classics and discover the hidden gems that unlock the mysteries of French wine.
Along the way we will show you how to decode French wine labels and explain; What "terroir" really means? What is vintage and why it's important? Why French wine is so good with food.
Week 1 - Loire, Bordeaux and the South West
Week 2 - Alsace and Burgundy
Week 3 - The Rhone and Alps
Week 4 - Mediterranean France
Hosted by your expert wine tutor each two hour tasting will include: at least seven carefully selected wines, full wine notes and accompanying, suitably French, nibbles.
This four week course will explain everything that you need to know to be able to buy French wine with confidence.