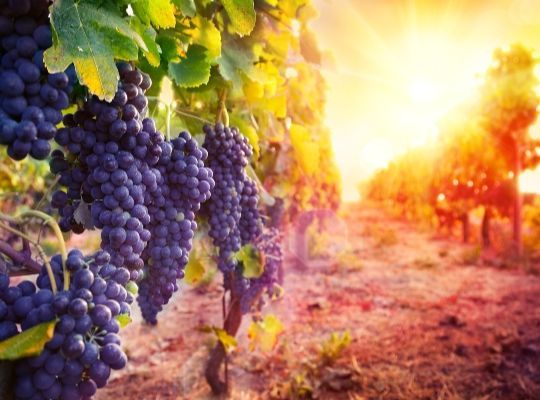 As seen on

Event Description
Carruthers & Kent, award winning wine merchants in Gosforth, have selected wines from Italy, Australian wines with an Italian accent and a couple of choice picks from the east.
Week 1 - Apollonio Salice Salentino Negroamaro/Malvasia, Italy @£18.99 and Pizzini Nonna Gisella Sangiovese, Australia @£16.99
An unusual southern Italian blend takes on Australia's take on a Tuscan classic
Week 2 - Alice Verdeca, Italy @£14.99 and Pikes Luccio Fiano, Australia @£17.99
Verdeca is a rare native grape from Pugli and Fiano the star of Campania as grown in Clare Valley
Week 3 - Solevari Feteasca Neagra, Romania @£12.49 and Bedoba Saperavi, Georgia @£17.99
Two native varieties that deserve to be better known
The case costs £99.44 with free delivery.
Click to join the course and I will email you the Zoom link and forward the purchasing details for C&K.
Join us on Thursday 28th September for a taste of something a little different.
How to get there
This event is online only.
Local Wine Schools in the Press

'The best wine courses and classes in the UK'
Daily Telegraph

'Londons loveliest wine tasting classes'
Time Out Magazine