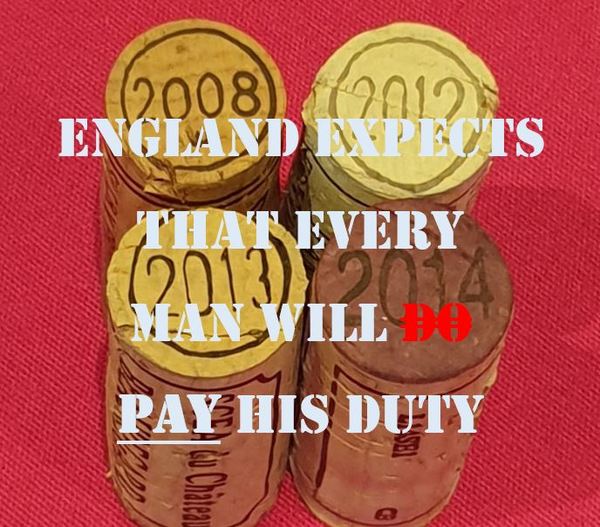 Posted on
The consultation period for the Government's review of alcohol duty ends on 30 January. It's stated aim is to make the current system simpler, but for the wine industry, the proposals are a major headache.
Under the new plans, the level of duty will be dependent on the alcohol level of the product. Which seems fine in principle, but ignores the fact that wine is an agricultural product and isn't made to be a consistent level of alcohol from wine to wine, region to region, year to year. The result is that where currently there are three levels of duty (for still, sparkling and fortified wine), there will now apparently be 27 different levels. Moreover, anything above 11.5% alcohol will now be subject to more duty than at present. So we're looking at a system where wine lovers will have to pay extra per bottle not only from the duty rise, but also from the increased bureaucracy involved in policing all these new levels.
I can understand that there is concern regarding health and dependency issues. However, why under the proposals will strong ciders be taxed at just £8.78 per litre of pure alcohol while the rate for wine will be £25.88?
If you're concerned about this, there's still time to write to your MP. Gavin Quinney of Château Bauduc in Bordeaux is Mr UK Duty, and he's come up with a template for a letter HERE for you to send – you'll see that I've borrowed extensively from him in putting this together. And for those of you who love stats, there's plenty of meat towards the end
It's not that wine lovers don't want to contribute to the national coffers, but we want to do so in a way that means we're not being unreasonably penalised for enjoying our favourite drink.