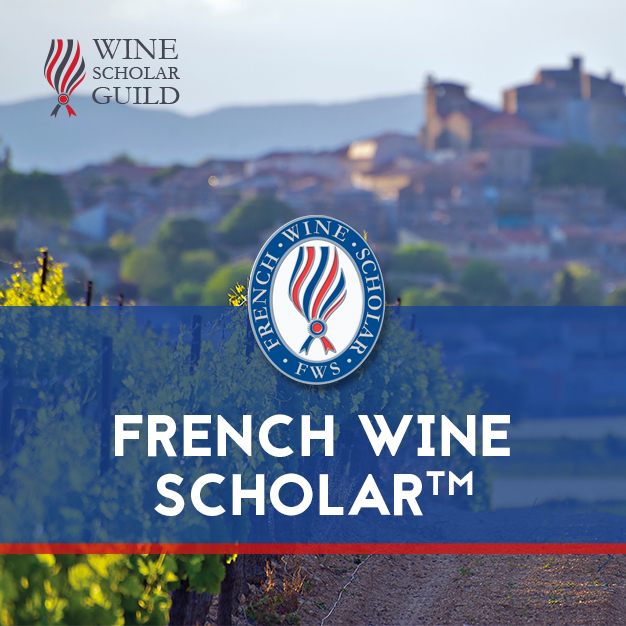 Event Description
The French Wine Scholar (FWS) study and certification program from the Wine Scholar Guild is geared for members of the wine trade and avid French wine enthusiasts. It is endorsed by the National French Wine Office and successful candidates are conferred the French Wine Scholar title (FWS) and encouraged to use the FWS post-nominal as part of their professional signatures. They will also receive the French Wine Scholar certificate and lapel pin.
Course Dates (All Wednesday Evenings):
1st Feb: Introduction & Alsace
8th Feb: Champagne
15th Feb: Burgundy
22nd Feb: Beaujolais, Jura, Savoie
1st Mar: Loire
8th Mar: Bordeaux
15th Mar: Languedoc, Roussillon
22nd Mar: Rhone
29th Mar: South-West, Provence, Corsica
5th Apr: Study break
12th Apr: Exam (100 multiple choice, 1 hour exam at 7pm)
The Fee includes:
A comprehensive Study Manual (latest edition)
Approx 50 key French wines to taste at each session from all regions including lesser known wines from Corsica, Jura, Savoie and South West.
Cheeses to enjoy with each regional session
Professional tuition by Wine Scholar Guild certified tutor
Examination fees
Use of Sussex Wine School wine tasting glasses
Access to the E-Learning Package (20 multimedia modules, review quizzes, forums, downloadable maps & etc)
Internationally recognised qualification certificate and pin for those who pass.
Course Tutor: Jonny Gibson
*Note - By way of comparison, the fee for Wine Scholar Guild's tutored online course is currently $950, around £795 at latest exchange rates. The online format does not include wine tasting (we will be tasting around 50 wines) or the chance to ask questions or enjoy the benefits of a live classroom setting.
Invoice/receipt available on request - simply email us after your purchase.
Flexible Payment
Flexible payment options are available on request. Please get in touch to discuss. Please note full payment is required before the course start date.
Local Wine Schools in the Press

'The best wine courses and classes in the UK'
Daily Telegraph

'Londons loveliest wine tasting classes'
Time Out Magazine